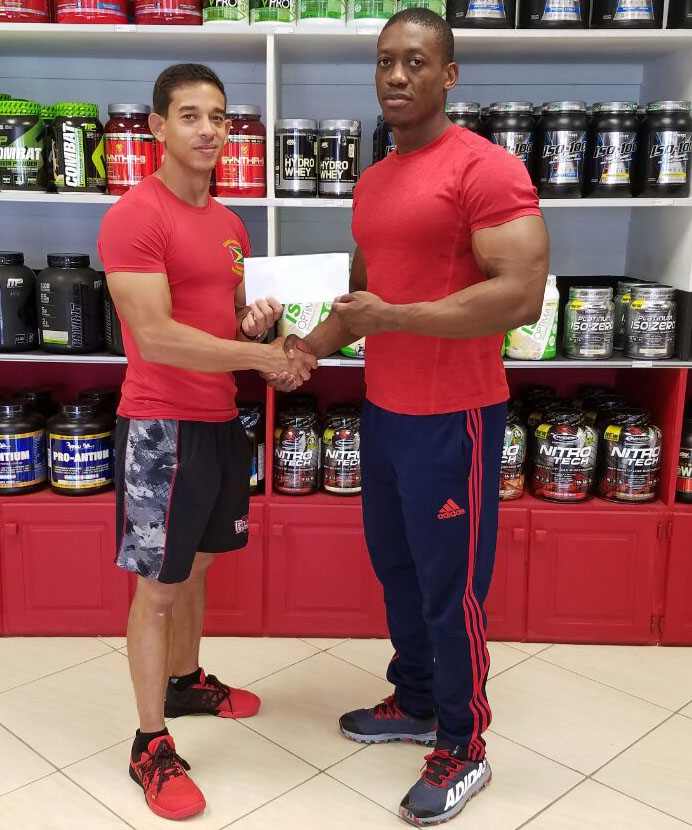 The National Sports Commission (NSC) and Fitness Express has flexed their corporate muscle for Guyana's premier muscleman, Kerwin Clarke ahead of the 44th CAC Championships billed for this weekend.
Recently, Fitness Express made good on its promise to shoulder Clarke's airfare to the host nation, the Dominican Republic while the NSC will  assist with his accommodation and meals.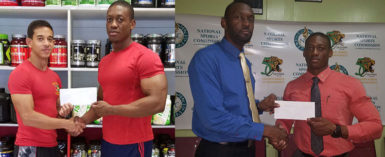 Clarke, the two-time CAC bronze medalist thanked CEO of Fitness Express, Jamie McDonald and Director of Sport, Christopher Jones for being his benefactors.
The four-time Mr. Guyana is looking chiseled as ever, so are the other members of the team, three-time CAC gold medalist, Devon Davis (bantamweight), Alisha Fortune (Ms. Body Fitness) and Emmerson Campbell in the stacked Men's Physique division.
Clarke and Campbell (in his debut season) placed fourth in their respective categories last year in the Bahamas while Davis earned a silver medal. The three musclemen have scores to settle and are keen to dial in their physiques to bring back the bacon.
In excess 400 athletes from 41 territories are expected to participate in the Championships and they all are pretty much hard at work sharpening their award winning physiques with the aim of slicing through the competition.
Organizers have announced that the event, which showcases categories in bodybuilding, figure, bikini, fitness and physique, will be as grand as ever.
The local outfit is tentatively scheduled to travel to the DR tomorrow.
Meanwhile, the contingent is being asked to attend a briefing at midday today with the top brass of the federation at Olympic House.
Around the Web