Khemraj Pooranmall said yesterday that he was confident of retaining both his titles when the national annual draughts tournament commences this weekend at the National Gymnasium.
Pooranmall won both categories at last year's championships and said yesterday that though he was "full of confidence" he was expecting stiff competition from Steve Bacchus and Floyd Cumberbatch, Mark Braithwaite and Jairam among others.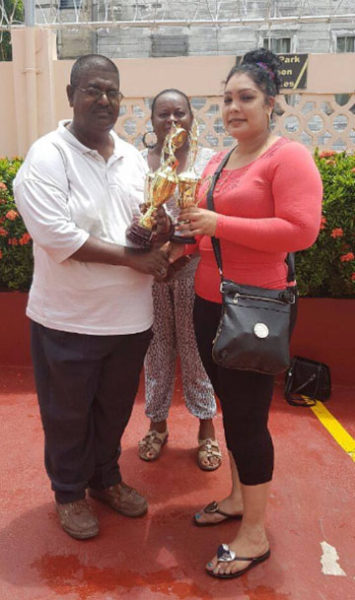 Pooranmall won both the 64 and 100 squares competitions last year winning the 64 square tournament on a tiebreak with Bacchus.
Also defending his title will be `B' class champion Anthony Yearwood and according to a press release from the  Guyana Draughts Association (GDA), a win will enable Yearwood to compete with the big boys by moving up to the A Class category.
The Berbice Bridge and Bel Air Rubis are the tournament's major sponsors.
On the opening day the 'B' Class players will take to the boards while on Sunday, the senior players will swing into action along with the top four players from the 'B' competition.
The following weekend will see play in the 100 squares competition.
Registration will take place at 9 am on playing days with play expected to commence one hour later.
Entrance fee is $300 and the Swiss system tournament will be played over six rounds.
So far trophies have been donated by Berbice Bridge Inc. (three), Lalta Gainda of Rubis Bel Air (six), Attorney-at-Law, Gentle Elias (two) and Pooranmall (one).
The first four finishers in each division will receive trophies.
Around the Web