The biggest annual softball tournament in the Caribbean, the annual Guyana Softball Cup tournament, organized by the Guyana Floodlight Softball Cricket Association (GFSCA), will take place November 4-6 at the Demerara Cricket Club ground.
The tournament, which is in its sixth year, will be launched Tuesday at the DCC pavilion, vice president of the GFSCA Ricky Deonarain stated in a press release.
The annual tournament attracts teams from North America and Guyana to compete in the two category tournament, Masters and Open with teams competing for the right to be called the best softball team in the Caribbean.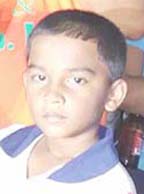 The tournament was conceptualized six years ago by a member of the GFSCA in the form of its president, Ramchand Ragbeer, vice presidents Ricky Deonarain, Ramesh Sunich and Jailall Deodass, treasurer, Mike Singh, secretary, Lalta Gainda, and assistant secretary Wayne Jones.
The competition was first held in 2011 and since then it has grown from strength to strength attracting teams not only from the United States of America but from Essequibo and Berbice as well.
Last year's tournament attracted some 26 teams with regal winning the Masters and Open categories, a first, in the history of the competition.
The annual tournament attracts a number of sponsors including Trophy Stall which has provided all the trophies since the tournament's inception a testament to that company's desire and commitment to assist sports disciplines.
Rubis Guyana, Survival Travel Agency, Stag Beer, Clear Waters, Nauth Auto Spares, Ansa Mc Al, Rohan Auto Spares, GTT, Mike's Pharmacy, WJ Enterprise,A& R Geewan Ram Printery, Busta Soft Drinks and Ramchand Auto Spares are some of the other sponsors of the annual tournament.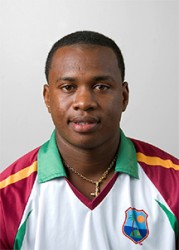 Meanwhile a GFSCA team defeated G-Square  Cavaliers of Wakenam in a friendly tapeball fixture recently.
Batting first after winning the toss  G-Square Cavaliers scored 176 for 3 wickets off their allotted 20 overs with  Kamal Khan, 43, Jaggernauth Manbodh, 40,  Heera Sukhram 26, and Tulshi Sahadeo, 23 the principal scorers.
Bowling for Floodlights, Romeo Deonarain took 2 wickets and Dharam Persaud 1.
In reply Floodlights  scored 178 for 2 wickets off 18.1 overs with national player  Christopher Barnwell making  87 not out. Anil Beharry was unbeaten on 26 while Uniss Yusuf made 35 and Ramo Malone 20.
Bowling for G-Square Cavaliers Kamal Khan and Mahindra Dindial took one wicket each.
Christopher Barnwell was adjudged best batsman and 10-year old Romeo Deonarain the best bowler.
The best fielder was Patrick Khan. Trophies were sponsored by Factory Price.
Around the Web