Cycling powerhouse, Corentyne (District Six) is holding on to the lead by the width of a wheel following the first day of racing at the National Park in this year's National Schools Cycling, Swimming and Track and Field Championships.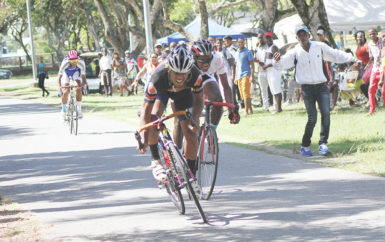 Upper Demerara/Kwakwani (District 10) sits on the saddle on 268 points, just a point behind the cyclists from Berbice.
The question as to which district will take the overall spoils is now largely dependent on the 40km boys open and the 25km girls road races which will be staged on Friday.
Day 2 of  the 'Nationals' starts today at 10:00hr at the National Stadium.
Around the Web