President of the Guyana Boxing Association (GBA), Steve Ninvalle, along with members of his executive and other association heads are embarking on a 100-mile walk aimed at raising funds to send a team of boxers and officials to next month's Caribbean Development Tournament in Barbados.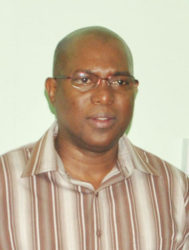 According to Ninvalle, the walk which is planned for December 2, will start at No. 43 Village in Corentyne, Berbice and conclude at the Stabroek Market.
"We hope to complete it in 48 hours" said Ninvalle.
The ambitious walk is an expression of his passion for raising adequate funding for the touring contingent which consists of 13 boxers, five referee/judges and three coaches.
Ninvalle said "We cannot undermine the importance of this tournament because it is much needed competition for our boxers.
On the walk we will be seeking assistance from the general public, and we will also be asking corporate Guyana to sponsor a mile and that sort of thing."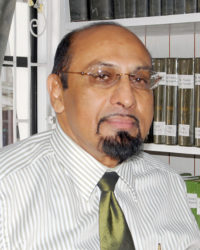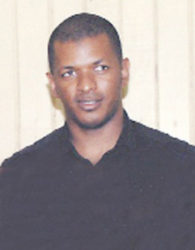 Last week, the GBA was presented with a cheque from the Guyana Olympic Association (GOA) worth $500,000, but the association is still in the red by approximately $2M to blanket the cost for sending the team to Barbados for the December 9-13 event.
Expressing his delight about having an opportunity to raise money with the help of contributions from people who support the idea of helping to develop amateur boxing, Ninvalle explained that "every dollar that donors contribute to support the walk helps the association."
Ninvalle who is no stranger to 100-mile walking, having completed the feat in 1994, intimated that president of the GOA, K Juman-Yassin and head of the Guyana Table Tennis Association, Godfrey Munroe, will also participate in the grueling test of endurance.
US based Seon Bristol, head of Briso Promotions has already pledged $1000 for every mile completed, while stating that if he is in the country at that time, he will also participate in the fund raising effort.
Around the Web