KINGSTON, Jamaica, CMC- Jamaica's national football coach Theodore Whitmore says 2017 could be a "silver lining" for Jamaica after the Reggae Boyz' early elimination from qualifying for the 2018 FIFA World Cup.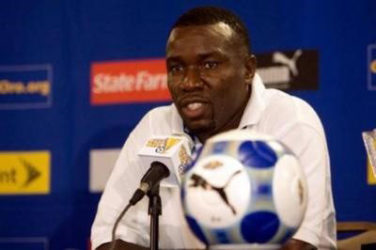 Whitmore, who has returned to the helm of the national team for a fourth spell, is hoping success at the Caribbean Cup and Gold Cup can revive optimism about the team.
The Reggae Boyz  laboured through third-round World Cup qualifiers and posted only a win in six games en route to a last-place finish in Group B.
"The 2018 World Cup Qualifiers were a difficult campaign to take in for all Jamaicans," the 44-year-old told CONCACAF.com.
"However, 2017 can be a silver lining in a way for us.  Winning the Caribbean Cup and Gold Cup can bring back the optimism about our national team.  This is a big opportunity to hop in FIFA Rankings, get more local players to play overseas and be higher seeded for tournaments.  It truly is a massive year ahead for us." Whitmore was given another opportunity to manage Jamaica about two months ago after head coach Winfried Schafer was removed following an incident with a Jamaica media outlet. Whitmore the Reggae Boyz to the third-round, Group 1 title of the Men's Caribbean Cup with wins over Guyana and Suriname while securing advancement to the competition's semifinals and earning a place in the 2017 CONCACAF Gold Cup.
"All the players displayed a high level of intensity," said Whitmore, who scored two goals for Jamaica at the 1998 FIFA World Cup and is the only person to lift the Caribbean Cup trophy as a player and a head coach
"It shows that the local players and Jamaican-born players who play overseas can help us get the results we need.  We are not short of talent in this country.  There is an abundance of raw talent."
Jamaica reached the Gold Cup final for the first-ever time last year, losing 3-1 to Mexico.
Around the Web