(Reuters) England manager Gareth Southgate has questioned whether the introduction of a winter break in the Premier League would improve the country's fortunes in major tournaments.
Southgate, who was handed a four-year contract last week having impressed the FA during four matches as interim manager, said any negative effects of England's fixture-packed winter schedule were an "assumption".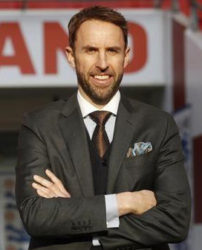 The lack of a winter break during the season has often been considered one of several factors contributing to England's international failures in recent years, with some Premier League managers claiming the gruelling festive period pushes players to their limits.
"It's an interesting debate. The idea of a winter break will be flagged at this point but I don't ever remember this debate happening when I was playing in 1996 or 1998," Southgate, who was appointed England manager on Thursday, was quoted as saying by British media.
"When I look at the league, there are as many players from abroad playing here in our league, if not more, so they have the same problem and maybe we can over-egg that. It's another thing that is an assumption, rather than what is the reality.
"We can put hurdles in our way that maybe are not there. You then have to get the level of your training bang on at the end of a season and get the loading correct in order to peak for the right moments. That is the bit you can control."
Many of Europe's major leagues, including the Bundesliga in Germany, Spain's La Liga, Italy's Serie A and France's Ligue 1, include a mid-season break.
English football traditionally has a busy Christmas period when teams frequently play several matches in a short period, with just a few days rest between games.
"If there are things that can happen on a wider scale around fixture planning and breaks, then fantastic and that sure could help," Southgate added.
"But I don't want to get distracted by that. I have to plan within the boundaries we've got."
Southgate said he hoped to speak to Crystal Palace winger Wilfried Zaha, who has announced his intention to switch his international allegiance to Ivory Coast, after failing to break into England's senior team.
Around the Web