KINGSTON, Jamaica,  CMC  – Jamaica Scorpions captain Nikita Miller hailed the performances of Brandon King and Damion Jacobs in their side's recent victory over Leeward Islands Hurricanes in the WICB Regional Four-Day Tournament.
The Scorpions collected their third victory of the season last Sunday, when they trounced the Hurricanes by an innings and 73 runs inside three days in a day/night, fifth-round match at Warner Park in St. Kitts.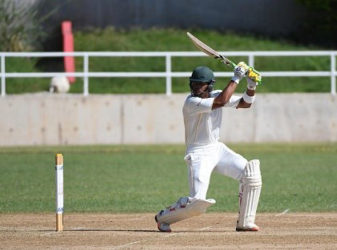 They remain in the lead at the halfway stage of the six-team tournament on 67.6 points, heading into the long break in the season for the Christmas and New Year's holidays, plus the Regional Super50 Tournament.
"Those two players were good, and so too was Devon Thomas," Miller told the Jamaica Observer newspaper after the squad returned to the Jamaica capital Tuesday.
"The guys are a lot more confident and more assured in their abilities.
"They are going out there to express themselves and it's good to see after so many years of working hard. That game was perfect in that we batted well and executed in other areas."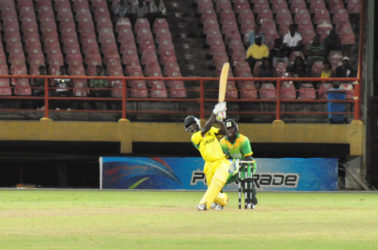 King slammed a maiden first-class hundred, 194, as he celebrated his 22nd birthday, sharing a fifth-wicket record stand of 309 with Thomas, whose 114 not out was his third first-class hundred, in a Scorpions first innings total of 550 for seven declared.
"It was a wonderful innings from King," said Miller. "His first 31 runs were off many deliveries, and at the break, he said to me it was the hardest 31 he had ever made because of how wide they were bowling.
"At times the runs weren't flowing, but he stood his ground, he had patience, and when it was time he went at them hard. He was influenced and got encouragement from Thomas while batting and that helped him to be selective."
Leg-spinner Jacobs finished with match figures of 10-167, taking five wickets in each innings, as the Hurricanes were bowled out for 243 and 234 in the match.
"In previous games Jacobs was perhaps trying new things that weren't working for him because he wasn't executing them," said Miller.
"But against the Hurricanes he was doing things more natural to him. He got more spin from that pitch that was flatter to bat on than he did on more helpful pitches.
"If he continues to bowl in this vein he'll be hard to play against. He wasn't too slow through the air and his googly was coming out right. It was a really good performance from him."
Around the Web