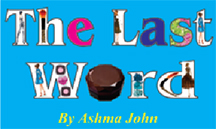 Over recent months, I have written a few articles covering the President and First Lady's style. Some deemed them 'unnecessary information,' whilst others expressed mutual sentiments.
I always like to reflect on and make sense of criticisms, sometimes they help you to grow; to make sense out of nonsense, as the old saying goes. I pondered for a while on those who deemed it 'unnecessary' to write about the President and First Lady's style and I think the fact that many saw a review of the First Couple's style as unimportant shines light on the reason for our poorly supported creative industries.
In a monetary sense, most tend to see the local fashion industry as not valuable to Guyana. I have to agree, it isn't. To a great extent, our products aren't fit for international retail glory.


Fashion development in the Caribbean is not even really seen as newsworthy by many media outlets, even though we actually have a fashion school in the region. To be fair, I get why some may deem the articles unnecessary and I can understand their frustration.
The 'play-play' effect
Fashion isn't serious business here. A regional take on the fashion industry is that it isn't profitable. A Guyanese take on it is that it is mostly entertainment. It generates ticket sales rather than actual growth. For the most part, we have not been able to put out products that create a global interest/buzz and for those who have done so, making them reach a global market is still unattainable. In addition, a lack of attention to standards and loose bestowing of the title 'designer' on the unworthy, have resulted in generalisation and stigmatisation.
The industry is standing still. Some say it's like playing 'dolly house.' We attend the fashion shows, but how many of us actually buy? How much of that buying results in brand loyalty? What is being produced is the 'Project Runway' effect of what we would want fashion to be; the pictures, the excitement, but not fashion as a real business.
Then again, people can't take the local fashion industry seriously if it's not producing wearable clothes that profit the designer and the economy to a certain extent. Made in Guyana clothing hasn't truly lived up to what we expect it to be, nor have we created an environment to even respect that. Does the government see fashion as a potential, viable industry?
What is it worth?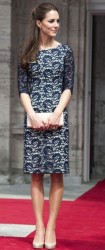 The global fashion industry employs approximately 75 million people. In 2014, the women's wear industry was said to be worth $621 billion, whilst men's wear was worth $402 billion and children's wear stood at $186 billion. The fashion industry has also proven to have knock-on effects for other industries, such as tourism. London is said to receive just about 5,000 visitors for its fashion week.
Fashion is a worthwhile industry and we are all part of it, whether as worker, retailer or consumer. And if governments see it as such they should invest in its infrastructure, like Trinidad and Tobago has done with the Caribbean Academy of Fashion and Design.
We have also seen leaders drive business to the industry by wearing local fashion at public events. A good example of this: Michelle Obama's Neiman Marcus 'State of the Union' dress sold out in under a day. All it took was confirmation on social media as to the origin of the dress. (Social media has its part to play in the world of business in which we now function; we must have an appreciation of what it can potentially do for us.) Another great example is the Duchess of Cambridge and her fashion relations with British label Alexander Mc Queen.
In T&T makeup artists prosper as they get even the PM's wife to support them; this is encouraging for any small entrepreneur in the beauty industry. In Jamaica, Minister of Youth and Culture Lisa Hanna is often seen in dresses made by local seamstresses and she usually asks women to support fabric stores and seamstresses in their communities.
In short, if those in authority are paying attention and are in tune with fashion as an industry and its potential benefits to the economy, you tend to get an idea from their clothing choices. If they aren't, then you get why some see conversations around their style as pointless.
As Guyana celebrates its golden jubilee, it will be very interesting to read into the style of the political figures, in particular the First Lady to see how she supports local businesses and the arts.
https://twitter.com/theonlinerunway
Around the Web