Javes 'Dan Jah V' Cox is a Reggae/Dancehall artiste who recorded his latest single "Shaky" earlier this month in Jamaica. The 19-year-old comes across as a humble person with high aspirations.
"Shaky is about a girl who's only into to me for what I have. Her friends talked her into cheating on me. She cheated on me with one of my own friends. But all along our relationship was shaky which led to the cheating," he said, explaining the reason for naming the song "Shaky."
Javes said that for as long as he could remember, music has been a part of his life. By age five, he was singing in church.
"In my younger days I was mischievous; swimming, a lot of licks, knocking on something,
rhyming and writing poems," he reminisced. "Getting serious in music started years ago at Cotton Field Secondary. We would clash. Guys from other classes used to come and we used to war out in a corner of the school. I started writing my own songs, but never completed any. Then I heard of the Essequibo Technical Institute where you could learn trades and at the same time follow up music.
"On Fridays we used to get the half days to play sports or something. I would meet up with some of the youth on those afternoons. I would get on the mike and draw a crowd by singing and all the girls screaming."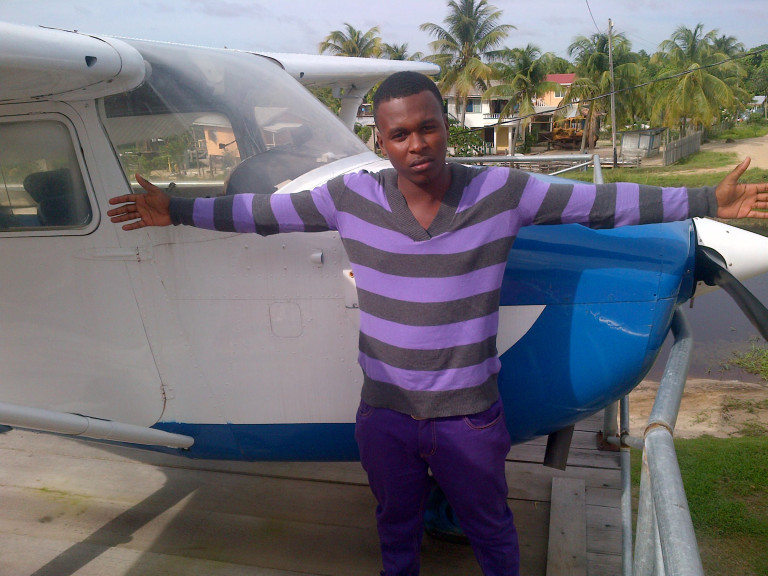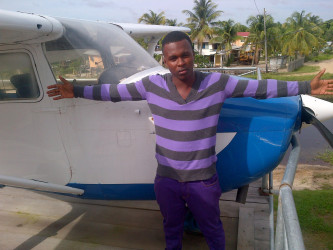 But having the girls of Essequibo Technical Institute screaming was not enough for him, Javes wanted to drive all of the girls of Essequibo crazy as well, so he auditioned for the then GT&T Jingle and Song Competition. "I was only sixteen at that time when I auditioned for the competition but the judges were rude," he said. "They said that I should go find a job and that singing is not for me."
However he remained determined that he would someday have a breakthrough. He went on to collaborate with Sub Sonics, who, according to Javes, is Essequibo's number one DJ. Soon after he and another artiste and friend of his, Curtly Lake, auditioned for the Essequibo Star competition. Both artistes reached as far as the finals. However he didn't place.
Not one to give up, Javes entered the Essequibo Star competition the very next year. He reached the finals again but this time, he was the first runner-up. "Getting second on Essequibo Star meant so much to me. I was so happy and overwhelmed. I was like, what next? I have fans who are always looking out for what I bring next. I just want to take music to another level," said the artiste.
As the celebration died down Javes continued working as a part-time mechanic and performing around Essequibo. Sub Sonics took Javes and other artistes to different places where the guys put on stage shows. "We eventually started recording… and that is how I went to Jamaica to record 'Shaky,'" he related. "While in Jamaica I passed by the cemetery where the embalmed body of the legendary singer, Bob Marley is buried. I didn't get a chance to go in but I hope to on my next visit…." The singer wishes he could have been one of the lucky ones to have met the legend while he was alive.
"Some of my inspirations are Vybz Kartel, Beenie Man, Chronixx, Shaggy and of course Bob Marley.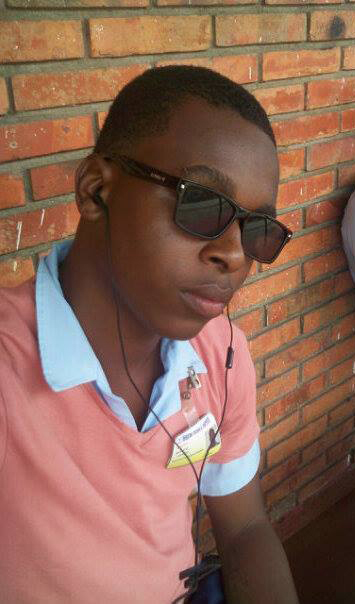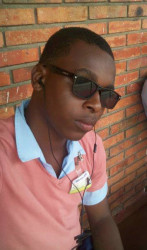 "I like singing conscious songs that people can relate too. Music is my drug. Music is my life. I have friends who say never give up, you'll make it. But there are some who say I won't make it because of the music industry in Guyana. I'm the baby in my family so I have the support of my brothers and sister and my father's okay with it too but my mother [would] prefer [if I sang] gospel. So many times when I have to perform at these shows I don't tell her because I like to see my mommy smile," he said.
When it comes to dealing with challenges, Javes said, "When people say bad things, I make tunes on them. Some of them listen to it and like it and don't even know it's about them.
Another problem is Guyana not having copyright law. It makes it hard on us. Sometimes it makes us feel like what we do isn't worth it. Every artiste in Guyana needs that. Stage shows and commercials are how many of us get by. To all the artistes out there, I just want to say never give up. There will always be haters.
Keep going. Just hold on strong."
Javes sees a bright future ahead for himself and as determined as he is there is no doubt that he'll fashion his destiny just as he wants it. "I see myself as a dancehall protagonist. My friend, Curtly always tells me; Even if you die and you nah reach at the top of the mountain, at least you reach halfway."
"Shaky" is among a number of singles set to be released on CD late next month. Javes, along with three other Guyanese and three Jamaicans, is be featured on the CD.
Javes said that video clips of his songs "Never Know" and "Shaky" can be viewed on YouTube and songs such as "Jah Have Meh Head" featuring Curtly Lake, "System" and "Shake that Body" are on Semi Mp3. Javes is on Facebook.
Around the Web