Twenty that is the number of prom dresses that 22-year-old Naomi Murray designed for a single prom during the busy prom season. This is an astonishing figure for any local designer considering the amount of options available to the consumer.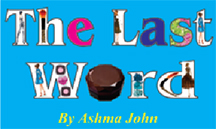 Murray who started out designing bags and accessories some four and half years ago, ditched her dreams of becoming a paediatrician to follow fashion. I interviewed her via Skype not to find out about the brand or clothes in particular but more about the challenges that come with choosing the arts over a socially respected career in Guyana.
AJ: Why did you choose fashion over becoming a paediatrician?
NM: While I attended sixth form, I discovered I had a very strong interest in fashion. It wasn't that I wasn't good at school but I think it's wiser to follow something that you are truly passionate about. While I was good at both, fashion brought me more personal satisfaction…..