Eight young women, ranging in ages from 14 to 19 years old will vie for the title and crown of Miss Guyana Talented Teen tonight at the National Cultural Centre.
Many credited the Miss Guyana Talented Teen Pageant to be the stepping stone for contestants, some of whom have moved on to do well in other pageants, modelling as well as different spheres of life. More than just a pageant, the experience sought to allow contestants to become well-rounded offering training in table and social etiquette, public speaking and poise, dance, radio and television appearances among other things.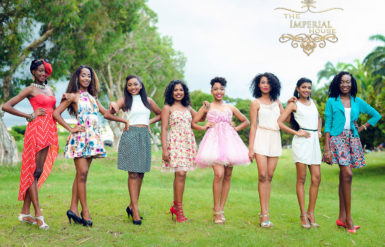 According to a release from Imperial House, which is currently managing the pageant, formerly under the directorship of Simpli Royal, the Miss Guyana Talented Teen Pageant launched its 16th season at the beginning of August with a formal cotillion dance at the Pegasus Hotel.
The release quoted Imperial House Chair Wasim Khan as saying, "We hope to breathe life and colour into the pageant this year but it is more than a stage and a crown it is a programme for young women to enhance their talents, poise themselves and share this experience together as we mould them to be better versions of who they are. This is the beginning of an incredible journey if they wish to be role models."
Miss Guyana Talented Teen was last held in 2014 and the current title holder is Reesa Sooklall.
Tonight's coronation is being choreographed by Creative Director, Paul Charles.
According to the press release, Imperial House is a new pageant organisation chaired by Khan with executive members Feliz Robertson, Jairo Rodrigues and Sindamanee Khan.
Around the Web