Miss World-Guyana 2016 Nuriyyih Gerrard and a delegation are in New York where the queen is set to make a number of appearances during which she would share her thoughts on mental health in Guyana which is the focus of her Beauty with a Purpose project.
According to a release from the Miss Guyana World Organisation Gerrad's first engagement was a meet and greet event at the John F. Kennedy Airport organized by Fly Jamaica, sponsors of the Miss World-Guyana delegation's travel to New York City. 
Yesterday she was expected to attend another meet and greet event this time at the Guyana Consulate in Manhattan and was expected to speak on her mental health campaign.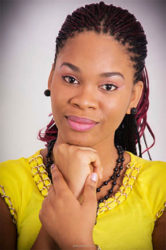 Other engagements are planned with the Guyana Cultural Association and media representatives. The queen and her delegation and the Miss World-Guyana Franchise holder will also participate in the Moon Light Cruise tomorrow and the West Indian Labour Day Parade and other events hosted by the Guyana Cultural Association.
The Miss World Guyana pageant commenced in May 1966 and crowned its first title-holder, Umbilita Van Sluytman, who was also known as the Independence Queen and became Guyana's first placement and semi-finalist in the Miss World 1966 pageant. The Miss World pageant is the first international pageant that Guyana has achieved repeated successes.
Gerrad is accompanied by; 1st Princess, Region 7, Treasure James; 2nd Princess Region 2, Najuma Nelson along with Malika London -Miss World Operations Manager and Phillip Williams Consultant, PS Media Group. The team will be in New York City from September 1 to 6, 2016.
Around the Web