London based Brixton Stories tonight opens at Theatre Guild with a gala performance and continues tomorrow night with the sole aim of raising funds for the non-governmental organisation Artist In Direct Support (AIDS) which has been facing a funding challenges over the past few years.
Producer of the play, Desire Edgill who is also the Executive Director of AIDS, recently told The Scene her NGO has had to find innovative ways to raise funds to continue its work in the fight against HIV/AIDS. With the support of her longtime friend-Canadian-based actor John Phillips, the play will become a reality in Guyana and it is hoped that the public will generously support.
Edgill said she likes to the play-which is written by Nigerian Biyi Bandele and directed by another Nigerian Jude Idada-because it focusses on the relationship betwena father and a daughter which she believes is a sore point in today's society because of all the absent fathers.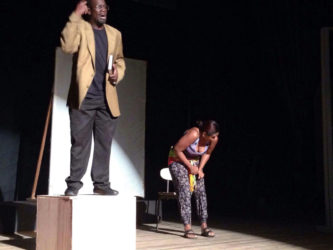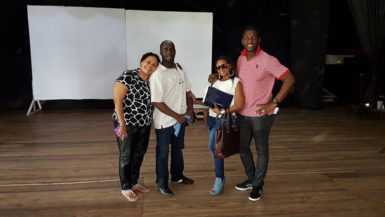 The play-which has been staged in Canada-is set to in the multiethnic community of Brixton located in London, England, which has a large percentage of its population being of Caribbean descent.
It is about the short and happy life of Ossie Jones and takes the twist of a dramatic journey into the world of magical realism.
It tells the story of a father's reunion with his daughter after coming out of a fifteen year coma and with the use of dance, music and ideal acting it explores the thin line between reality and fantasy.
Phillips is joined on the stage by local actress Sonia Yarde who plays his daughter.
The gala gala performance commences with a cocktail segment from 7pm tonight and the show starts at 8pm with an encore presentation at 8pm on Sunday.
Tickets for the gala presentation cost $4000 while tomorrow night's performance costs just $2000 can be had from AIDS by contacting 225-5112 and through Edgill on 624-8030.
Around the Web