Milan Fashion Week opened with the country's Prime Minister Matteo Renzi pledging his continuing support for the industry. My favourite quote from his speech was: "What I'm asking you is to help this country offer products as fascinating as your own collections, products made of values, culture, ideals, which are at the heart of craftsmanship as well as of people's sentiment."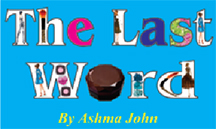 Though the value of Italian craftsmanship is undisputed and second to none, perhaps he was trying to remind the creative industries that in order for people to remember the product and pledge their loyalty they must have something intangible to draw them back as well. The fashion industry is a turbulent one and it is my opinion that he was trying to emphasize the fact that sooner or later it will not be about who is wearing what, but why. He doesn't seem to be a fan of the disposable fashion culture — so my type of guy.
This is my first time in Milan. Though extremely excited when I first learnt that I was going to be here, in all honestly now that I am here, that excitement has died. The shows and the people are perfect examples of how the digital age has managed to distract our attention from the intangible things we should be considering when buying a new bag or shoes.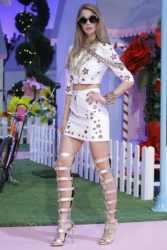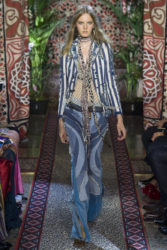 Fashion Week, wherever you are, is not about the clothes anymore, it's about what can buy you a few minutes of Instagram fab because essentially this is how those with disposable incomes shop. No time to work but always on their phones. This is indeed the digital age where fashion reveals itself in pixels and Instagram's new stories cater to our attention span growing smaller and smaller.
This is why Renzi's request makes perfect sense. The fact is that we are all eventually going to get tired of the reputation and the over commercialization of the industry. But right now, people seem to want what is popular, not what is innovative. The rules of fashion have been undoubtedly influenced by what is hot at the moment. Sure we may be informed about culture and the arts, but we remain swayed and influenced by the media.  Beyoncé releases her Ivy Park collection; everyone jumps on that bandwagon.  Rihanna collaborates with Puma and it sells out in three hours.
Meanwhile, H&M recently released a new ad campaign with models and style a far way from being fashion typical. It rejected the notion that being a lady by society's standard means prim and proper. It promoted genderless fashion. If this isn't a sign that consumers will eventually revolt, I don't know what is.
This is an awkward time in fashion and I am not even sure what the right recipe is to ensuring anyone stays in the bubble. My current plan is to soak up as much Milano Moda up as possible. Well as long as my self-esteem issues don't get in the way. I'm in the middle of this bubble of fashion and somehow I can't wait to get out. Maybe the live recordings and Snapchat frenzy are getting to me. Perhaps it's because at the first presentation I attended for Hogan, an Italian luxury sneaker brand, the only other coloured girl in the room was the token black girl designers throw in to claim diversity. Maybe it has to do with my inability to differentiate between fascination stares and what-is-she-doing stares; because who has ever known the high fashion scene to be inclusive?
I will be documenting my Milan Fashion Week journey on Instagram; so see you there!
https://twitter.com/theonlinerunway
http://instagram.com/theonlinerunway
Around the Web