Locally produced film The Old Higue will be screened at the Aracari Resort tomorrow evening and patrons can expect that they will get more than their money's worth.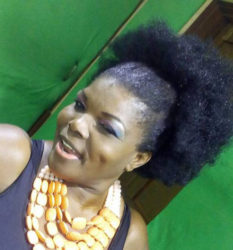 The movie which is produced by SSignal Productions is written and directed by Bonny Alves and forms part of three projects from the company as contribution to Guyana's fiftieth anniversary.
The film stars Simone Dowding, Mariatha Causway, Sheron Cadogan-Taylor and Roshan Khan along with a talented group of young actors and actresses.
The film is informed by folk beliefs but has a horror aspect. It speaks to a seven-year-old girl who inherits the curse of the 'ole higue' from an old woman (played by Dowding) in her community. She grows up to be a practicing 'ole higue,' unwilling, but unable to resist the routine. The plot is uncomplicated and might even be predictable, since it follows a typical story of the exploits of an 'ole higue,' but the screenplay does include effective subtleties and character interests that definitely compel audience attention, and even suspense. Tickets cost $500.
Around the Web