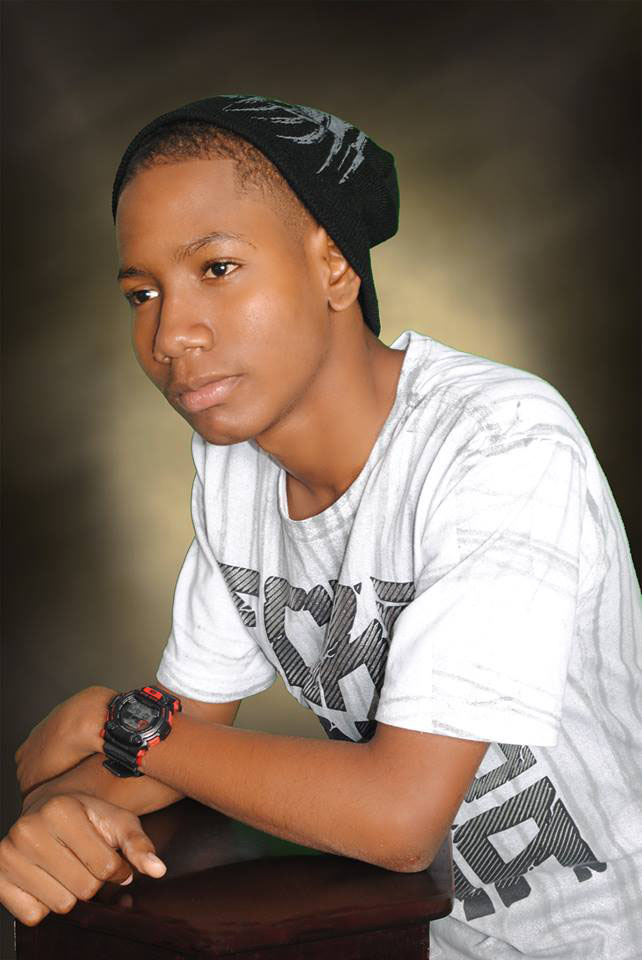 Paul DeBritto is a self-taught guitarist and vocalist, who has set his sights on becoming an international superstar, among other things.
Paul started singing when he was just five or six years old. He has always had a problem with stammering so he remained a shy child. He never sang at the church he attended but kept his singing for the bathroom. Growing up he enjoyed listening to rock bands such as Linkin Park, Evanescence and Green Day.
It was no surprise therefore that he and four school friends formed a rock band, while attending West Demerara Secondary School. According to Paul, the band, And of Gideon, features Kevin Williams (bassist), Andrew Jaundoo (lead guitarist), Kevin Smith (vocalist) and himself as lead vocalist and guitarist; Crystal Debiden (guitarist) was one of the early members, who later left to pursue studies.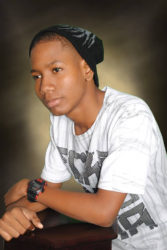 Paul's stammer, which was evident during the interview, disappeared when he sang, "Lead me out of the Dark" by Crown the Empire for this reporter.
Paul told The Scene, "I grew up in a single parent household with four other siblings. My eldest brother, Eloy DeBritto was murdered 15 years ago when he was 26 years old. I was three at the time. It was hard on my mother.
"My mother worked as a waitress to send us to school. We didn't have much to do but to sing, draw and read; which helped me attain a Grade One pass in English at CSEC." He also wrote and passed Theatre Arts.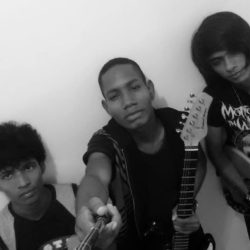 The singer considers himself to be a jovial person who enjoys making others laugh and doesn't judge people. Paul enjoys singing, drawing and making people laugh.
He knows that he wants to have a Master's degree someday although he's not yet sure which area, but he is interested in Psychology and Computer Science.
Paul is also confident that someday he will be the talk of the town. "I'd like to perform locally and internationally also. I don't know which genre of music would make me a superstar but I would want to be a role model for kids like me. I want to show them that a kid growing up in circumstances like mine can make it. A decade or so from now; somehow I know I'd have a success story to tell."
He told The Scene that being part of And of Gideon meant a lot to him. "When we all get together; just doing a song and trying to perfect it so much that your skin grows, is one of the best moments for me," he said.
Speaking of the band's distinctive name, he said, "We did research on getting names for a band and we wanted a name that would stand out and had a powerful feel to it. We went as far back to the Roman times. We came across a piece on a nation called Gideon that went to battle with another nation in Greece… Gideon defeated them and so it was agreed to go with the war cry 'And of Gideon'," he said.
Paul learnt to play the guitar through former band mate, Crystal Debiden who was taking guitar lessons. "After school she'd show me a few tips and I started to practice. I never went to any classes; I went to YouTube and learnt from there also," he said.
Around the Web