Businessmen Sattaur Gafoor, Gerry Gouveia and Amerindian rights activist Jean La Rose are among those set to be awarded at the second annual El Dorado Awards slated for December 29 at the Marriot Hotel.
The initiative, which is organized by the Caribbean Voice with support from the Save Abee Foundation, has as one of its objectives to build connections with the business and professional community and "foster collaboration and a concerted approach to tackling issues such as suicide, abuse, sex crimes, alcoholism and drug abuse."
The organisers in a press release stated that there are individuals and organisations, locally and overseas, are engaged in making a difference and impacting the lives of Guyanese who are in need while tackling social issues.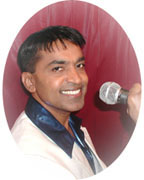 "The El Dorado Awards provides a space to recognise the efforts of those so involved so that they can connect with each other and establish dialogue that would enhance the collaborative approach within a national framework," the release said.
The event will see a cocktail reception, a cultural interlude and the presentation of awards. Among those to perform are overseas-based singer Terry Gajraj, chutney kings, Roger Hinds and Bunty Singh along with his son. Regional junior calypso monarch, Prince Krish and the versatile Satish Udairam along with Celia Samaroo as well as tassa and African drummers will also be on stage.
It was stated that a limited number of tickets are being sold for $5,000 each and those interested can email caribvoice @aol.com, hussainnazim18@yahoo.com; or call 644-1152, 646-4669 (Guyana) or 718-542-4454 (North America).
Around the Web