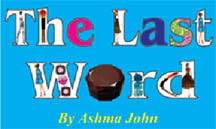 Earlier this week, my husband and I hosted one of his colleagues for dinner. Somehow the dinner conversation turned to Haiti and reparations and left an uncomfortable, guilty mood in the air.
Later in the evening before we retired to bed, my husband asked if I thought he was selfish. I replied before he could even finish his statement with 'of course not'. He then said he did not think he would ever be able to accept a job in third world country. He added that with personal sacrifice and hardships taken into consideration, that it would be a financial and professional setback in his career, and he wouldn't be as successful.
He admitted that in the grand scheme of things it was indeed selfish to think that way. He said money and in the larger context capitalism had made us selfish and prone to acquire for ourselves as opposed of thinking of those left behind.
If there was ever a time that expressed the ultimate height of being selfish, it would be now. It is an attitude that has been propelled with the advancement of capitalism. As we earn more, we feel the need to mark such accomplishments with material gains: clothing, jewellery, cars and the like. If anything we lose our human touch, to love, care and help. Globalisation and the instantness of the internet also doesn't make it too difficult to acquire or lust for more.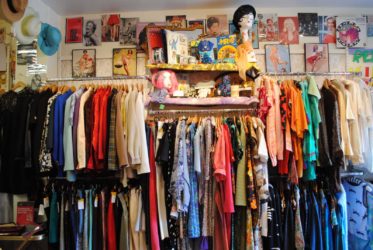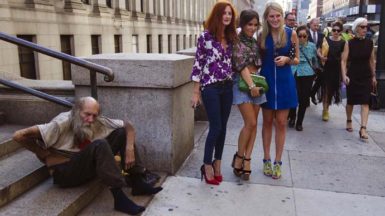 It led me to think that if the fashion industry would become more ethical and respectful towards the environment it would have to function under another economic and social system. Would we feel the need to compete and procure so much goods to signify our status if we were a communist state for instance? Would wanting to marginalize certain countries because of their poor economic stability disappear?
Adapting a socialist or communist economic profile would weaken fashion as an element of desire. While there remains much room for interesting discussion, we can't ignore the fact that capitalism has benefited a few fashion leaders while being the second most environmentally dangerous industry. We can't ignore how it has exploited some to create a greater gap between the rich and the poor.
This week we gathered a few ways on how capitalism has affected fashion and its stakeholders.
Over production
Shopping has evolved from a leisure activity to an addiction for many – and of course retailers took advantage of this by producing in bulk. According to Eco Watch, "While cotton, especially organic cotton, might seem like a smart choice, it can still take more than 5,000 gallons of water to manufacture just a T-shirt and a pair of jeans. Synthetic, man-made fibres, while not as water-intensive, often have issues with manufacturing pollution and sustainability." There is pressure to over produce to ensure fashion entrepreneurs stay rich. Our environment is at the mercy of a few who could not care less.
 Artistic value
For emerging designers, the fashion industry has become an increasingly competitive place to make a mark. At present, the industry operates as a monopoly whereby most retailers are owned by a particular group, though going under different brand names. In addition, those big brands control much of fashion media. This means that for a small emerging designer not only is it more difficult to get noticed but it is also expensive to pay to get noticed. If a sole group controls artistic direction, this means not much room is left for varying fashion opinions.
Mental health
For the people who work in the fashion industry, it can prove to be a stressful environment.  High demand mean designers have to turn out new collections often. Emma Mamo, head of workplace wellbeing at Mind (a mental health charity) stated that: "Anyone working in creative industries, especially fashion, knows only too well the challenging nature of the job."
When creativity is forced for mere profit and not as a contribution to the arts, it can prove frustrating for the artists. When added to the natural narcissistic social frenzy of the fashion industry it's no surprise that many suffer from depression and some have even taken their lives.
Capitalism is evil. The world needs to find a balance that doesn't require so much toxic energy.
https://twitter.com/theonlinerunway
http://instagram.com/theonlinerunway
Around the Web