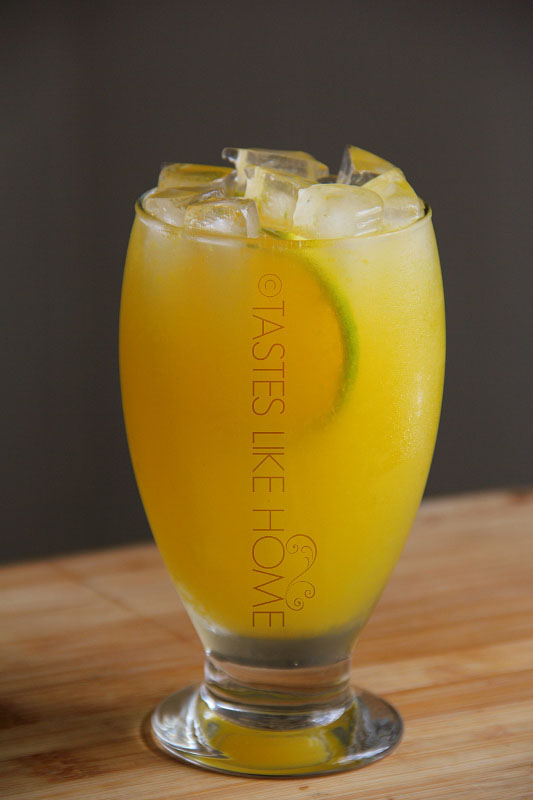 Hi Everyone,
If you are of a certain age you will recall the August holidays being rife with outdoor activities – climbing trees, picking fruits and eating them to our heart's content, playing gam (marbles), hop scotch, and running our own Olympic-style races. In between all of these activities, gallivanting, and working up a sweat, we'd pop home, or to our friends' homes, or some auntie-neighbour's house and slake our thirst with a tasty homemade fruit drink from the bounty of the season.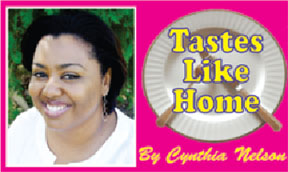 Back then, our drinks were always homemade; they came from pitchers and jugs but more importantly we could taste the flavour of the fruits from which the drinks were made. These days, many of the fruit drinks, juices and squashes consumed come from a can, carton, package or bottle. Some are made from fruit concentrates while others are artificially flavoured and coloured. I am not knocking anyone's choice. To each his own. However, just so that we do not lose our sense of taste for fruits, or the opportunity to introduce these flavours to a younger generation, how about challenging ourselves this August holidays by abandoning the cans, cartons, packages and bottles. Instead, let's stock up on fruits, and make our own fruity drinks. Bring out the pitchers and jugs along with some glasses or buy some disposable cups. Make the drinks to re-introduce yourself and your children (even the adult ones) to the flavours of fruity drinks. If you are not into fruity drinks yourself, then make them for the children around your area who come out to play.
We have such a wide variety of fruits that we can make our fruity beverage intake different each day. Here is the game plan.
Swank with Angostura Bitters (Photo by Cynthia Nelson)

Watermelon Drink (Photo by Cynthia Nelson)

Calamansi Drink (Photo by Cynthia Nelson)

In addition to pitchers and jugs, there are large, long drink bottles with airtight caps that can be used to store drinks. They also make for easy shaking as some fruits drinks tend to settle as they chill.

Make a large batch of simple syrup or a couple of flavoured batches. While adding the sugar directly is perfect, using simple syrup means that you can make the drinks using ice or cold water and not have to worry about the sugar not melting to sweeten the drinks.
Bay leaves, cinnamon sticks, orange zest and ginger are perfect for flavouring simple syrups. Simple syrup is equal parts sugar and water, stirred over medium heat, brought to a boil, simmered for 1 minute and then removed from the heat to cool completely. Simple syrup can be stored in an airtight bottle at room temperature or in a refrigerator.
Make extra ice and store it in the freezer. Once the ice trays are frozen, remove the ice cubes and place them into a freezer plastic bag. Refill the trays with water to make ice and repeat this action a couple of times during the day so that you always have a stock of ice on hand.
You might want to consider making fruit ice cubes so that when added to the drinks, the drinks do not water down. To do this, take some of the fruit drink you made and pour it into the ice trays to freeze and harden.
Flavour add-ins though not necessary elevate fruit drinks making them exceptional. Fresh sprigs of herbs such as rosemary, basil, thyme and mint are perfect add-ins. You can make the addition one of 2 ways – puree a teaspoon of the chopped leaves with the fruit or add the sprigs whole to the drink and let it steep in the mixture for at least an hour before serving.
Sliced citrus such as limes, lemons, oranges and grapefruit also work as flavour add-ins. The slices should steep in the drinks for at least 1 hour before serving.
Here is another fun thing to do with the fruit drinks that is sure to be a hit with children and adults – pour the mixture into Popsicle moulds! Half way through the freezing process, insert Popsicle sticks.
Have fun with your fruit-drink making. Play around with combinations of fruits; come up with your own propriety blend. Remember that you can also make adult versions for yourself by adding alcohol such as vodka, rum, gin or liqueur. Right now I'm off to sip on a cocktail I had at a friend's home a couple of weeks ago – a combination of watermelon, ginger, basil and vodka.
It's hot out there. Stay cool!
Cynthia
Calamansi is a citrus fruit. It is sometimes called orange lime.
Around the Web