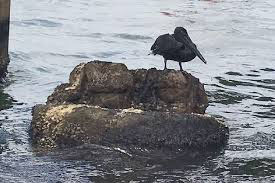 With a recent oil spill from Trinidad and Tobago having reached the coast of Venezuela, the region, and particularly Guyana, is once again being reminded of the environmental and other risks that attend the potentially lucrative oil industry.
Last week, the media in the region were reporting that the oil spill emanating from Petrotrin, the state-owned oil company had crossed the international boundary into the eastern coastline of Venezuela and that Trinidad and Tobago's Energy Minister Franklin Khan had been seeking to galvanize a team into action to engage Caracas on just how the problem should be tackled.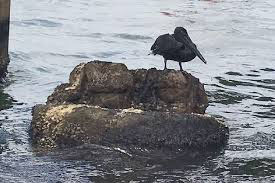 The Trinidad Express newspaper attributed the oil spill to what it says was a leak from fuel tank at Petrotrin's Pointe-a-Pierre refinery the spilt around 300 barrels of oil into the Guaracara River and Gulf of Paria. Khan is reported as saying that the biggest risk of the spill had been to the marine environment.
Khan has also been quoted as saying that the spilt oil was affecting the Isla de Patos (off Guiria) and that an existing Trinidad and Tobago/Venezuela oil spill plan had to be put into operation and that Port of Spain had been liaising with PDVSA, Venezuela's state oil company, in this regard.
Khan is quoted as saying that the Venezuelan authorities had been "very cooperative and understanding," the distractions of the country's unwholesome political climate notwithstanding. He is quoted as saying, further, that collaborative remedial work with PDVSA included aerial photography designed to "map out" the trajectory of the spill as an aspect of the cleanup exercise.
All of this, of course, is sobering news for Guyana, where a succession of significant offshore oil finds since around mid-2015 had triggered vigorous discourse on how to manage recovery and refining. There have been differences of opinion of whether Guyana should invest in the creation of a refinery (this discussion is ongoing) or whether the oil should be recovered and taken elsewhere. Trinidad and Tobago has already offered to provide support for a Guyanese oil and gas industry though there has, so far, been no mention of a refining agreement.
The fact that Port of Spain is welcoming what Khan says is a "positive response" from Venezuela in terms of creating a clean-up plan suggests that the Caricom nation is not equipped to pursue such a plan on its own.
Guyana's Natural Resources Minister Raphael Trotman has gone on record as saying that the recent oil find binds Guyana even more firmly to ensuring that the environmental bona fides associated with the sector are of the highest order. Amidst the understandable excitement of the prospects of oil for the Guyana economy, there exists a compelling caution about the refinery option arising out of uncertainties about the likely capacity of the authorities to arrest an oil spill that could do inestimable damage to the country's marine and food resources. That caution has been buttressed by pronouncements from President David Granger regarding a "green economy" as the focus of the country's developmental direction and more recently his declaration that such returns as are likely to come from the oil and gas sector are likely to be used to support a clean-energy policy in Guyana.
Comments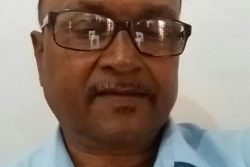 Essequibo, says Deleep Singh, who has been President of the regional Chamber of Commerce since 2016, has adjusted reasonably quickly to its rice industry's loss of Venezuela's PetroCaribe market.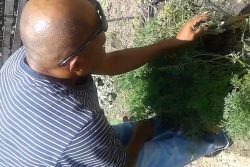 With locally grown potatoes and onions already having made a modest breakthrough on the local market the Ministry of Agriculture's National Agricultural and Extension Institute (NAREI) believes that carrots could be on the threshold of a similar breakthrough.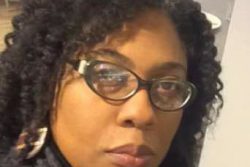 By Karen Abrams, MBA Co-Founder, STEMGuyana Ima Christian, Stanford UniversityCo-Founder, STEMGuyana Building and maintaining the capacity to innovate in public and private institutions in wealthier countries is hard work.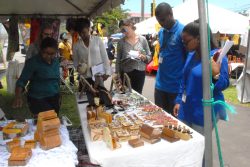 If there are still unmistakable indications that the socio-cultural cohesion that we continually seek continues to elude us, it is not for the want of pressing street fairs and cultural events into service in the hope that these might make some kind of contribution, however modest, to that elusive goal.