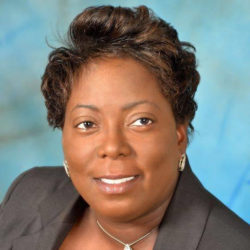 The positive social and economic transformation of the Guyanese society in the years ahead will depend, crucially, on the preparedness of both the public and private sectors to make significant investments in training personnel to a level that will equip them to match the service needs of the various state and non – state entities.
"There can be no question that the eyes of the rest of the region and the wider international community are on Guyana and that the quality of service that will be demanded of agencies in both the public and private sectors will demand more of the people who provide that service," St. Lucian born Training Consultant and Chief Executive Officer of the local company Cerulean Inc. Lyndell Danzie–Black has told the Stabroek Business.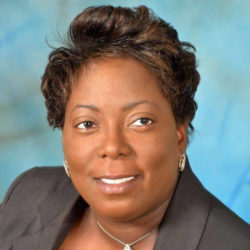 Danzie-Black whose company was set up in 2012, offers training and consultancy services in a range of areas including entrepreneurship training, event management, project management and maritime transport. She  told Stabroek Business that her experience of interfacing with the local private sector had bared what she said appeared to be "a considerable reluctance to invest in staff training. It is not universal but it is there. The line of reasoning in many instances is that when you train them they leave. But then if you don't train them and they stay that doesn't help a forward-looking business anyway," she added.
Danzie-Black told Stabroek Business that she felt that local entities were also confronted with what she described as a "recruitment dilemma" arising out of what she says was "a lack of transparency" in their approach to advertising. "In the process of advertising for an employee it is important to let applicants know, clearly and directly, the specific details of the job description. I find that too often, after the selection process is over there is the discovery that the person recruited is not suitable for the job. Of course, we have the other problem of nepotism which again can result in hiring the wrong person," she added.
The Programme Director for the Inter-American Development Bank-funded Youth Build International, Danzie-Black provides corporate training for various businesses in Guyana and elsewhere in the region.
Recently, Cerulean commenced collaboration with ExxonMobil in the oil giant's Corporate Social Responsibility programme. In 2015, Danzie-Black served as the Caribbean Community Secretariat Consultant at the Caribbean Festival of Arts (CARIFESTA) event in Haiti.
And according to the Cerulean Inc. CEO her experience with CARIFESTA in 2015 provided her with fresh insights into weaknesses in the discipline of event management in the region. She said that she was keen to place greater emphasis of providing training in event management for "individuals in management positions" in both the public and private sectors in Guyana. "If we are to begin to ensure that the events that we provide deliver higher value to the paying public and if we are to stage regional and international events that gets Guyana a higher level of external attention then we are going to have to step up our game as far as event planning is concerned."
Danzie-Black told Stabroek Business that she had decided to raise these issues because she believed that entities in Guyana and the country as a whole must be mindful of not becoming a victim of "missed opportunities" purely because of "failings in the area of service delivery. The point is that this country may well be on the threshold of a significant takeoff and we can learn from the experiences of others. We have to be ready for that takeoff."
Danzie-Black says that some of her concerns regarding the management of public (primarily entertainment-oriented) events in Guyana had to do with instances of structural and logistical breakdown. "Sometimes you get the impression that a vitally important matter like parking at some public events is overlooked. People often complain about not attending public events because of parking limitations. In much the same way that we plan for seating we need to plan thoroughly for parking."
Danzie-Black also alluded to what she described as the disparity behind the advertised product and the presented product. "One gets the impression, sometimes, that a great deal of time and effort is spent hyping up advertisement, but once you are presented with the actual product you end up being disappointed.
If you use your ads to get people to pay to come to an event, a show, for example, then you need to suitably reward their patronage."
Around the Web