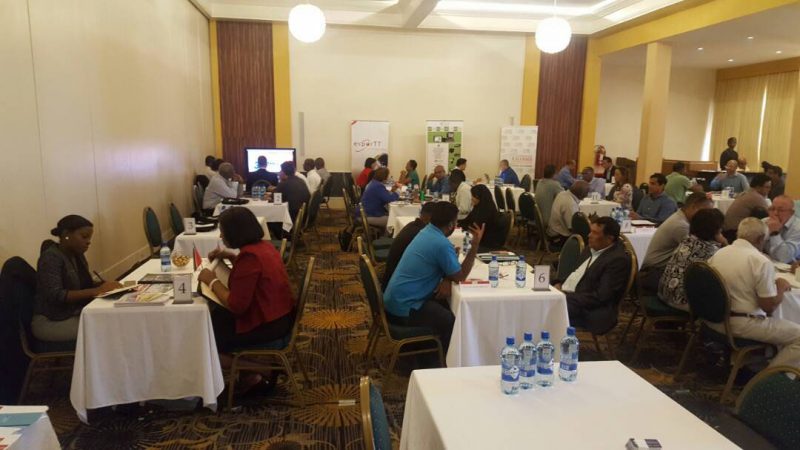 A recent two-day business-to-business encounter between a delegation headed by the Trinidad and Tobago Chamber of  Industry and Commerce and a number of local companies seems set to pave the way for the long-anticipated strengthening of business and commercial ties between the private sectors of the two Caricom countries, Stabroek Business has been informed.
Earlier this week the business delegation from Port of Spain, comprising 24 companies in a number of sectors, wound down engagements with local companies and state entities charged with facilitating investment enquiries ahead of Guyana's much-anticipated exploitation of its oil and gas resources, expected to commence in earnest in 2020.
On Wednesday Stabroek Business secured a briefing with former president of the Georgetown Chamber of Commerce and Industry (GCCI) and Chief Executive Officer of the business coaching entity, ActionCoach, Vishnu Doerga, whose company had been contracted by the Trinidad and Tobago Chamber to facilitate the business-to-business engagements. He disclosed that over the two days 24 private companies under the umbrella of the T&T Chamber had met with local business entities and state agencies including the Guyana Office for Investment (GO-Invest). They engaged in discourse aimed at beginning the process of fostering and building collaborative business relationships to promote the mutual growth and development of the Guyana and Trinidad and Tobago economies through increased trade and commerce.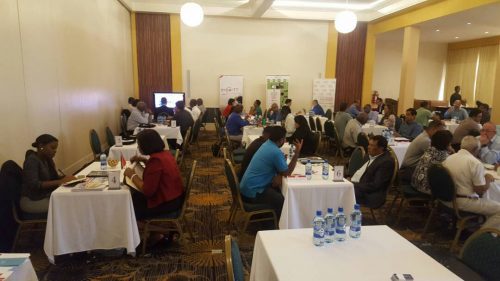 The encounters, according to Doerga, yielded more than 100 bilateral meetings. "Companies in Guyana have long wanted these kinds of encounters and they now know what the businesses in Trinidad and Tobago want. There is a sense that both sides are keen on business-to-business matching," he said.
The business delegation from Port of Spain, according to Doerga, comprised representatives of companies in the construction, real estate, business support, credit rating, education, manufacturing and transport and shipping sectors, all of which are keen to explore the possibility of building partnerships with counterpart companies in Guyana.
Bilateral encounters aside, Doerga told Stabroek Business that the visiting T&T delegation benefited from site visits and encounters with the Ministry of Business, the Guyana National Bureau of Standards and the GCCI.
While Doerga declined to discuss the details of outcomes or follow-up initiatives likely to arise out of the two days of discourse he said that some of the interface could well witness the infusion of "new investment and new capital" into the local business environment, allowing companies to upgrade the levels of their operations and impact positively on employment levels. He said a full evaluation of the outcomes of the visit was likely to be forthcoming from the T&T Chamber delegation shortly adding that he believed, as well, that the encounter was likely to lay the foundation for enhanced business-to-business relations between the two countries.
A release issued by ActionCoach last week said the T&T mission had been led by Port of Spain Chamber Chief Executive Officer Gabriel Faria and that the primary aim of the mission was "to foster and build collaborative business relationships to promote the mutual growth and development of both the Trinidad and Tobago and Guyana economies, through increased trade and commerce."
While Guyana and Trinidad and Tobago have enjoyed close if relatively modest business and trading links for decades, the evaluative media statement on the recent Trinidad Chamber visit pointed out that "with Guyana now poised for considerable economic advancement, it is expected that new service industries requiring additional skillsets and investments will become a reality."
In his briefing with this newspaper, Doerga pointed out that with "sustainable cross-border trade and business relations" expected to be one of the outcomes of the encounter, he believed that more needed to be done in some instances to ensure that local companies reach a point where they can benefit fully from the engagements.
And according to Doerga, while previously, it could take up to two decades between an oil find and the creation of infrastructure for expected exploitation, that time span had now been reduced significantly. "With Guyana now two and a half years away from exploitation I believe that the timing is right for such encounters," he added.
The recent visit, he said was likely to create new opportunities for businesses in both countries to exploit opportunities in the realms of export, import, distribution and investment. The earlier release on the visit had said that the exercise would enable the Port of Spain business delegation to "connect with Guyanese enterprises in  search of business opportunities to export and develop synergies with Trinidadian and Tobagonian firms in accessing the Trinidad and Tobago markets." Doerga told Stabroek Business during the interview that it was indeed expected that this would be one of the outcomes of the interaction.
Comments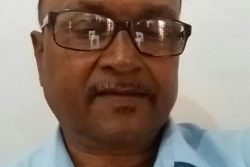 Essequibo, says Deleep Singh, who has been President of the regional Chamber of Commerce since 2016, has adjusted reasonably quickly to its rice industry's loss of Venezuela's PetroCaribe market.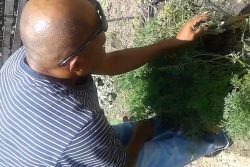 With locally grown potatoes and onions already having made a modest breakthrough on the local market the Ministry of Agriculture's National Agricultural and Extension Institute (NAREI) believes that carrots could be on the threshold of a similar breakthrough.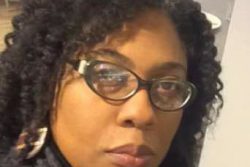 By Karen Abrams, MBA Co-Founder, STEMGuyana Ima Christian, Stanford UniversityCo-Founder, STEMGuyana Building and maintaining the capacity to innovate in public and private institutions in wealthier countries is hard work.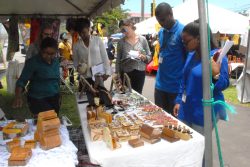 If there are still unmistakable indications that the socio-cultural cohesion that we continually seek continues to elude us, it is not for the want of pressing street fairs and cultural events into service in the hope that these might make some kind of contribution, however modest, to that elusive goal.