Increasing global awareness of the health value of coconut and its by-products is likely to push the worldwide consumption of coconut flour to around 850 tonnes by 2026 according to the United States market intelligence and consulting firm Future Market Insights (FMI).
FMI says its research suggests that consumer concerns over the nexus between food consumption patterns and good health is expected to fuel its demand over the next couple of years.
FMI notes that coconut flour is likely to find favour over wheaten flour with consumers who are allergic to wheat or are sensitive to other similar gluten-based substances. "Coconut flour has emerged as a good alternative for wheat flour," FMI says, adding that in the recent past coconut flour has also witnessed a surge in sales on account of rising demand for functional flour.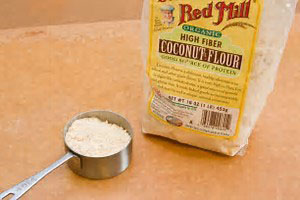 China has long been the leading global producer of coconut flour whilst Poland, Germany, Chile and Austria also rank high on the global list of producers of the product. Ironically, while North America and Western Europe continue to be by far the leading producers of wheaten flour, consumers in those regions hold the top position in terms of consumption of coconut flour. The study says that the high demand for coconut flour in Europe is connected to consumer preference for natural products that are healthy and carry no side effects. In North America, the US is a major importer of coconut flour and accounts for a sizeable share of the market.
The FMI report titled Coconut Flour Market: Global Industry Analysis 2012 – 2016 and Opportunity Assessment 2017 – 2027 reveals that the global coconut flour market is set to continue to expand on account of a number of trends including the fast-rising demand for coconut flour tortillas in several parts of the world which has 'graduated' from an exotic food item into a "mainstream pantry food."
The report says that in countries such as Japan and the United States there has been a significant growth in the development of new food products using coconut flour as a key ingredient. Coconut flour is being increasingly used in manufacturing nutritional bars, chocolate fillings, and other baking products including pizza base and bread. Growing demand for coconut flour-based food products is also being reported in countries such as China and India, FMI says, adding that the product has become increasingly available on account of the setting up of organized retail structures in both developed and developing regions.
Around the Web