Increasing global awareness of the health value of coconut and its by-products is likely to push the worldwide consumption of coconut flour to around 850 tonnes by 2026 according to the United States market intelligence and consulting firm Future Market Insights (FMI).
FMI says its research suggests that consumer concerns over the nexus between food consumption patterns and good health is expected to fuel its demand over the next couple of years.
FMI notes that coconut flour is likely to find favour over wheaten flour with consumers who are allergic to wheat or are sensitive to other similar gluten-based substances. "Coconut flour has emerged as a good alternative for wheat flour," FMI says, adding that in the recent past coconut flour has also witnessed a surge in sales on account of rising demand for functional flour.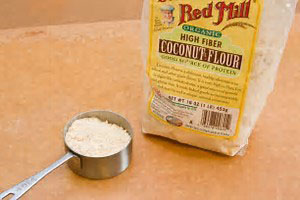 China has long been the leading global producer of coconut flour whilst Poland, Germany, Chile and Austria also rank high on the global list of producers of the product. Ironically, while North America and Western Europe continue to be by far the leading producers of wheaten flour, consumers in those regions hold the top position in terms of consumption of coconut flour. The study says that the high demand for coconut flour in Europe is connected to consumer preference for natural products that are healthy and carry no side effects. In North America, the US is a major importer of coconut flour and accounts for a sizeable share of the market.

The FMI report titled Coconut Flour Market: Global Industry Analysis 2012 – 2016 and Opportunity Assessment 2017 – 2027 reveals that the global coconut flour market is set to continue to expand on account of a number of trends including the fast-rising demand for coconut flour tortillas in several parts of the world which has 'graduated' from an exotic food item into a "mainstream pantry food."
The report says that in countries such as Japan and the United States there has been a significant growth in the development of new food products using coconut flour as a key ingredient. Coconut flour is being increasingly used in manufacturing nutritional bars, chocolate fillings, and other baking products including pizza base and bread. Growing demand for coconut flour-based food products is also being reported in countries such as China and India, FMI says, adding that the product has become increasingly available on account of the setting up of organized retail structures in both developed and developing regions.
Comments

What had appeared for several months to have been sharp differences between the Ministry of Natural Resources and representatives of mining syndicates over land allocation that had effectively stalled the commencement of work by the country's first group of gold-mining cooperatives now appears to have come to an end following an encounter between the miners and Minister of Natural Resources Raphael Trotman.

While there are signs that talks on the huge debt owed by the city to Puran Brothers and Cevons Waste Management have been bearing fruit, dissonance continues even as the garbage crisis in the capital may be worsening.

The Guyana Mining School and Training Centre Inc.,in partnership with its stakeholders and supporting training partners, has begun training more than thirty five young adults in disciplines relating to the application of STEM (Science, Technology, Engineering and  Mathematics) to the exploration component of  upstream oil and gas operations.

Gold Prices for the three day period ending Thursday November 16, 2017 Kitco is a Canadian company that buys and sells precious metals such as gold, copper and silver.

With good grades in English Language and Mathematics increasingly being touted as a critical doorway to higher education and meaningful employment paths in Guyana," the Georgetown-based JTW Management Institute has launched the City and Guilds of London and English and Mathematics certificates as what the Institute's Director Jocelyn Williams is describing as a "second chance" for CSEC students and young school leavers.