In an effort to consolidate the integrity of the services which it offers to would-be investors, the Guyana Office for Investment (GO-Invest) has put in place a regulation that now requires all of its investment officers to sign legally enforceable confidentiality agreements.
An article written by GO-Invest Chairperson Patricia Bacchus and published in this issue of the Stabroek Business says that the requirement has been put in place "so as to ensure that details of an investor's proposal or intended proposal is held in the strictest confidence." The article does not provide any indication as to whether or not the confidentiality of investor information has been an issue for GO-Invest in the past.
In the article Bacchus also alludes to the introduction by the state-run investment facilitation entity of an Expression of Interest form intended for use by applicants for investment agreements which provides details of "various disclosures required to be made when applying to the agency." The article also alludes to the introduction of "another tool implemented by the agency," a "lodgment receipt, which it says evinces proof of a submission to GO-Invest and which "is provided to investors on the agency's receipt of their completed Expression of Interest form." This system, the article says, "enables a higher level of management and accountability for applications received by the agency."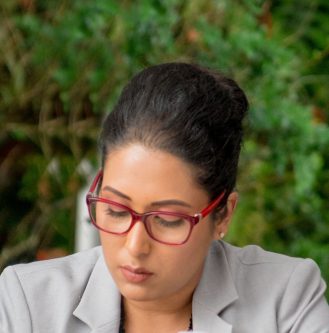 The article says, meanwhile, that GO-Invest has put in place a mandatory Progress Report form to be completed by the investor during the third quarter after receiving an investment agreement. It says that the Progress Report form allows for the agency to monitor project implementation and to become acquainted with issues that may have resulted in delays.
Since entering office just over two years ago the APNU+AFC administration has singled out GO-Invest as important to its focus on attracting foreign investment though promised reforms have been slow in coming. The announcement of the appointment of Owen Verwey as Chief Executive Officer was made in January 2016.
Around the Web