Following on the heels of the conclusion of a major rice export contract with Cuba (see report in this issue of Stabroek Business) this newspaper has learnt of several other bilateral business agreements between Guyana and Cuba are currently in various stages of completion.
Earlier this week, Stabroek Business learnt that Havana's Instituto de Aeronautica Civil de Cuba had given formal approval for FlyJamaica/Air Guyana Airline to operate a non-scheduled passenger commercial and transport service between Guyana and Cuba.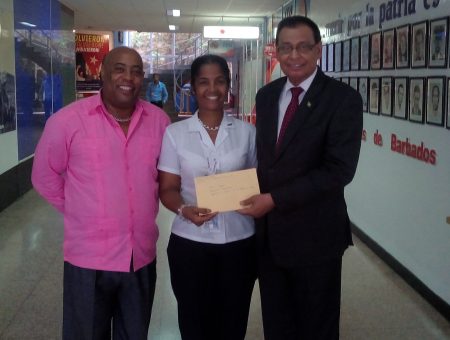 The document outlining the details of the approval was handed over to the airline's representative Lindbergh Smith on Monday, July 24 in Havana in the presence of Guyana's high Commissioner to Cuba Halim Majeed…..
To continue reading this article
Comments

Investment proposals in several sectors of the Guyana economy were facilitated by GO-Invest last year.

Cevons Waste Management and Puran Brothers have won the full backing of much of the private sector.

The country's remaining standing mangrove forests are continually under threat from "a range of natural and man-made factors".

A leading UK-headquartered market research firm, Technavio, is predicting that from 2016 and up to 2020 the projected growth of the global coconut water market is likely to be close to a whopping 27 per cent.

Nothing, she says, pleases her more than the modest achievement of Team Guyana at the recent international robotics tournament in Washington and the occasion it afforded for a celebration at home.