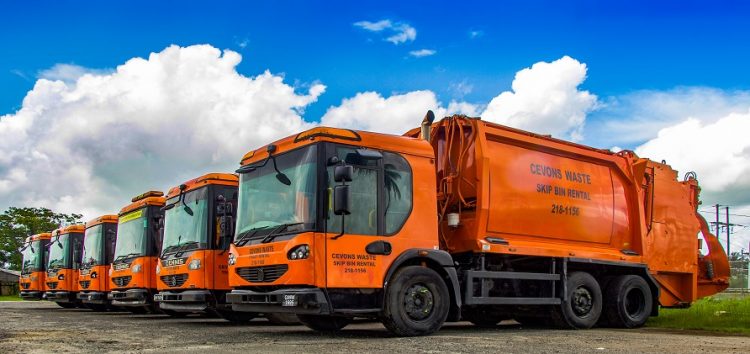 The decision by Cevon's Waste Manage-ment to lay off dozens of its workers with effect from September 1 was taken "as a matter of last resort" and only after it became clear that there was unlikely to be any immediate-term resolution arising out of City Hall's mammoth unpaid debt of in excess of $300 million dollars to Cevon's and Puran Brothers, the two garbage disposal companies that had had a protracted contract with City Hall to provide the service in sections of the capital.
'We never thought this day would come. We kept talking with City Hall and hoping that the Council would put something on the table that could cause us to ride out the difficult period. That has not happened. The truth is that we have no faith in the Council's intentions. There is the feeling that the amount outstanding is so large that City Hall simply refuses to get its mind around how it will liquidate the debt. I think too that to a certain extent they had come to take us for granted. We had to deal with that," Cevon's CEO Morse Archer has told the Stabroek Business.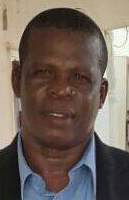 The garbage disposal workers who have been sent home come mostly from inner city urban areas and Archer said that one of the company's real regrets was that many of those who had lost their jobs are "family men." He said that it was all the more painful to let the workers go at this time moreso because "we are entering the last week before school reopens and no jobs means that children may be denied essentials necessary for them to return to school. We hung in there with them for several weeks. Every week we had to find hundreds of thousands of dollars to keep our operations going," Archer said, adding that workers' wages apart there were other operating costs including the maintenance of the inventory. It simply could not go on like this."
Archer told Stabroek Business that "one of the amazing things about City Hall was that it was always prepared to act as though things were normal in what is, in fact, a crisis situation. They would summon meetings to discuss the debt knowing that nothing would come out of those meetings. It has not been a mature kind of engagement. There was an air of absurdity to much of what they did."
Days after the two garbage disposal services had withdrawn their services City Hall had said that it was effectively firing them and had moved to recruit services to replace them.. The evidence seen by this newspaper suggests that the replacement services have been hard-pressed to cope. Some of the equipment, including trucks used in the operations are considered inadequate for the job and delayed garbage disposal in some inner city areas had, by early this week, begun to become an environmental nuisance.
Archer said, meanwhile, that there had been no movement on the matter since just over a week ago when Town Clerk Royston King issued a statement indicating that by withdrawing their services in protest over the monies owing to them by City Hall, Cevon's and Puran Brothers had, in effect, broken the contract. In response Archer would only say that that was not his understanding of how the law worked.
And Archer told Stabroek Business on Wednesday that the amounts outstanding to Cevon had affected its ability to invest in providing a better service to its customers including the City. "We had responded enthusiastically to the focus on raising environmental standards in the capital and elsewhere. We understand the relationship between the state of the capital and visitor arrivals, for example." Archer said that while both Cevon's and Puran Brothers had signed contracts with the City, rendering the capital aesthetically pleasing had become a challenge. "It was a challenge that we took on," Archer said.
Asked whether he felt that a point had been reached where the government should become involved in the issue, Archer told Stabroek Business that he did not believe that there was any point in time when the government was not involved. "Georgetown is our country's capital and the condition of our capital is a direct reflection on the government. I don't see government sitting around a table with us to discuss the matter but I do see it as having a vested interest in ensuring that the situation is normalized in the shortest possible time."
Comments

Even as Roraima Airways prepares to host the annual Wedding Expo next month, the company's Chief Executive Officer, Gerry Gouveia has told Stabroek Business that the process of amending the country's Marriage Act to reduce the residency requirement from fifteen days to two days for non-nationals wishing to marry in Guyana, must be accelerated.

S&P Global Platts, the international provider of energy and commodities information has reported in its January 2018 Global Survey of member countries of the Organization of Petroleum Exporting Countries (OPEC) that, for the sixth straight month Venezuela's oil output has fallen,  reaching 1.64m barrels per day in January.

Berlinda Duncan- Persaud has spent much of the past two years trying to interweave the art and craft of the Amerindian communities into mainstream Guyanese life by making the work of indigenous craftsmen and women available to a coastal market and even to extend the demand outside of Guyana.

In an advertisement in this week's Stabroek News, Guyana Deep Water Operations Inc (GDO) listed 31 areas for service opportunities.

(Jamaica Gleaner) Renovation of the first 600 metres of berth under the first phase of the expansion of the Kingston Container Terminal (KCT), being undertaken by operators Kingston Freeport Terminal Limited, is now completed and ready to accommodate Panamax vessels.