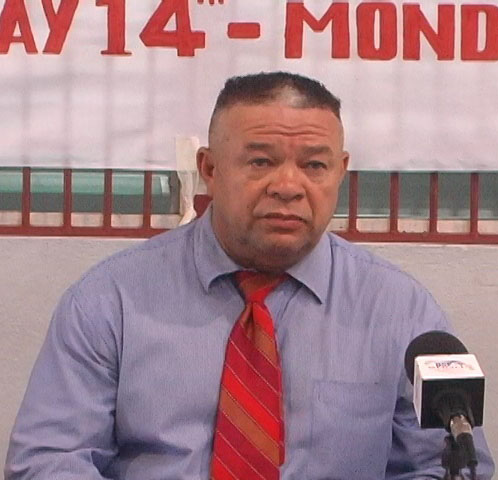 Principal of the 42-year-old, Brickdam-based Business School, James Bovell, has told Stabroek Business that the beginning of yet another academic year finds the institution ready to continue to offer both its customary High School curriculum as well as to focus its broader curriculum on responding to the training needs of the Guyanese society, particularly at the level of the business community.
"We are no stranger to the country's educational landscape. In fact, most organisations in Guyana would have in their employ at least one staff member who would have benefited from training facilitated by the Business School," Bovell told Stabroek Business.
Bovell said that he was pleased with the ongoing transitioning of the Business School, over time, "from being a commercial school to becoming an institution of higher learning, continuously re-aligning its operations with its vision of being able to play a major role in Higher Education in Guyana."
According to Bovell, the institution's nineteen-year old High School continues to provide a solid curriculum with many of its students moving to tertiary or other forms of higher education. "We also have a very robust job placement programme for our graduating students," Bovell says.
Meanwhile, Bovell told Stabroek Business that he also wished students contemplating applying for entry to the Business School to know that the institution provides a "range of professional development certification programmes" in areas     that include Business Management, and Project Management which are all internationally accredited. "Like our High School, our Vocational College has also been providing a relevant curriculum. We remain on the lookout to establish partnerships with local, regional and international bodies which can significantly benefit Guyana's training and development landscape," he added.
Meanwhile, Bovell says that the focus of the Business School on supporting institutions seeking to continually upgrade employee skills will see the rolling out of various "short duration and seminar type courses" in October. "We will be offering courses that have to do with  administrative support, supervisory and management essentials and personal development, among others. We are aware that while current businesses require the modern employee to be well developed, not a great amount of time is available for studies."
Meanwhile, Bovell says that in keeping with its focus on broadening accessibility to educational opportunities, the Business School will be upgrading operations at its New Amsterdam location.
One of the first upgrading initiatives will be the launch of the American Association of Project Management (AAPM) certification programme which initiative will circumvent the need for students having to travel to Georgetown from Berbice in order to access the programme.
The Berbice location will also continue to offer ABE Business Manage-ment subjects, with registration still ongoing for the new semester, commencing in January 2018.
Comments

What had appeared for several months to have been sharp differences between the Ministry of Natural Resources and representatives of mining syndicates over land allocation that had effectively stalled the commencement of work by the country's first group of gold-mining cooperatives now appears to have come to an end following an encounter between the miners and Minister of Natural Resources Raphael Trotman.

While there are signs that talks on the huge debt owed by the city to Puran Brothers and Cevons Waste Management have been bearing fruit, dissonance continues even as the garbage crisis in the capital may be worsening.

The Guyana Mining School and Training Centre Inc.,in partnership with its stakeholders and supporting training partners, has begun training more than thirty five young adults in disciplines relating to the application of STEM (Science, Technology, Engineering and  Mathematics) to the exploration component of  upstream oil and gas operations.

Gold Prices for the three day period ending Thursday November 16, 2017 Kitco is a Canadian company that buys and sells precious metals such as gold, copper and silver.

With good grades in English Language and Mathematics increasingly being touted as a critical doorway to higher education and meaningful employment paths in Guyana," the Georgetown-based JTW Management Institute has launched the City and Guilds of London and English and Mathematics certificates as what the Institute's Director Jocelyn Williams is describing as a "second chance" for CSEC students and young school leavers.