Local gold mining syndicates are awaiting a commitment in writing from Natural Resources Minister Raphael Trotman which an official of the umbrella body administering the affairs of syndicates says should kick start operations by the groups comprising hundreds of small miners.
Some weeks ago, members of syndicates who had traveled to Georgetown to make public their disagreement with that they say was a decision by the Natural Resources Ministry to place a cap on land allocation that restricted syndicates to no more than 10 blocks of mining lands in closed areas had told Stabroek Business there existed instances in which a number of individual miners had been allocated considerably larger swathes of mining lands. Chairperson of the local Syndicates Committee Renwick Solomon told Stabroek Business that the syndicates were seeking the removal of the restriction since that would, in effect, result in a long-term solution to the problems of small miners.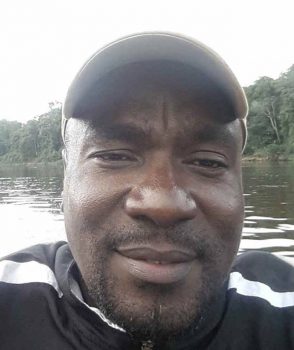 According to Solomon, at a meeting between various categories of miners and Natural Resources Minister Raphael Trotman on September 7th, an understanding had been reached that the 10-block restriction would apply for a year after which the allocation would be revisited.
"Because we are keen to work with the Ministry we agreed to go along with what was put on the table on the condition that the details be set out in writing. The meeting was convened on September 7th and we are now awaiting the fulfillment of the Minister's undertaking," Solomon told Stabroek Business.
According to Solomon with 2017 now in its ninth month and given the fact that the members of syndicates have done little if any work this year there was now an urgent need to address a time frame for securing the written official undertaking in order that the syndicates can commence work. "There is a lot of equipment parked, the miners have bills to pay and families to maintain," Solomon said.
Gold mining syndicates comprise around 900 persons and a number of families whose livelihoods depend on the sector.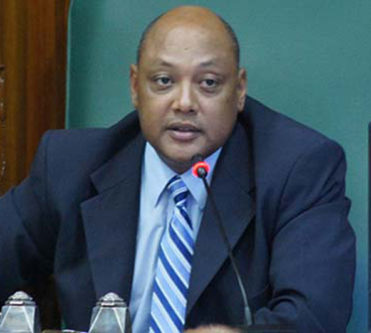 Solomon, meanwhile, told Stabroek Business, that apart from addressing the long-standing issues of landlordism and access of mining lands for small miners, syndicates would also create an enhanced regime of "order and accountability" in the sector. He said that what had seemed to be differences of opinion between syndicates and the Guyana Gold & Diamond Miners Association (GGDMA) had now been addressed and that there appeared to be an understanding that a regime of "coexistence" could obtain. Trotman has himself endorsed the idea of syndicates as a step forward for the gold mining sector.
Solomon said that it now appeared that syndicates had secure acceptance as part of the gold mining family in Guyana though he insisted that the "early written confirmation"  of the Minister's undertaking would kick start syndicates' mining operations.
Syndicates must be registered as cooperative societies under the Cooperative Societies Act. A condition of the according of syndicate status is that groups are required to sign contracts with the Guyana Geology and Mines Commission that bind them to special arrangements governing land use.
Around the Web