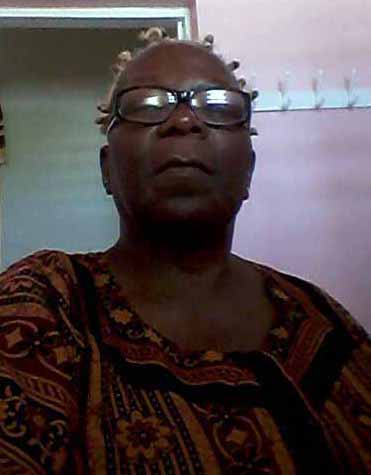 A one-time Foreign Service Officer, 61-year-old Janice Fraser appears more than comfortable in her current role as a beekeeper. She fervently believes that beekeeping is one of the untapped sectors of the Guyana economy and has taken it upon herself to teach young men and women to become part of an industry in which, one day, they will become their own bosses.
These days, she is also busy developing her own brand, "Forever loving you honey." Her immediate objective is to have her brand available across the country. She has acquired a plot of land on the Essequibo Coast. Very soon, she will be establishing an apiary there. These days she tends hives at  several locations on the East Coast Demerara.  She believes that there is an adequate market even in circumstances of increased production. "Right now I sell my honey through word of mouth and sometimes I don't have enough to supply my clients so I have to sell on a first come, first served basis," Fraser says.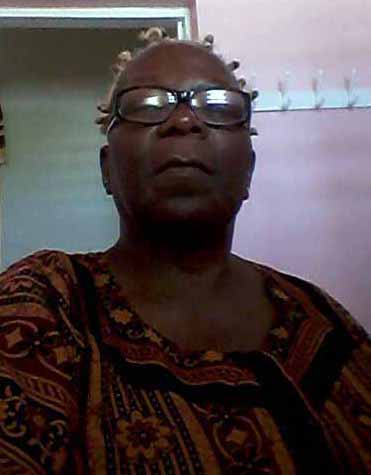 It is the high demand for honey, she says, that persuaded her to share her skills with young unemployed men and women interested in engaging in a potentially lucrative business option. Her 'class' has ten students at this time. They are aged between seventeen and thirty. "I am encouraging them to do something on their own because you cannot sit down and expect the government to find work for you. In the future, I hope to see these persons with their own thriving businesses," Fraser said, adding that she is urging more persons to get into honey production because "there is a business opportunity out there."
As far as her own business is concerned  she says she can hardly supply her clients. "I do not do any form of advertisement. People start paying me before I start extracting honey so there is room for persons and you don't have much work to do with the bees." Fraser says that with good management and fair weather conditions, a beekeeper can earn close to $400,000 per month from forty bee hives.
Fraser went into the bee-keeping sector  in 1993 when she participated in a training session held in Brazil, where she was residing at the time. "I started the honey business there and then I came home. There were some bees on a tree in a school compound and they called me to remove them and that's when I started my own hives here," she said.
The proceeds from honey have helped to keep her family and have made it possible for her to expand her business.
National Agricultural Research and Extension Institute's Chief Executive Officer, Dr. Oudho Homenauth credits the training provided by Fraser with offering a valuable business option to young people. He says that the aspiring beekeepers will also be making an important contribution to the agricultural sector since the pollination role played by bees increases production.
Comments

Even as Roraima Airways prepares to host the annual Wedding Expo next month, the company's Chief Executive Officer, Gerry Gouveia has told Stabroek Business that the process of amending the country's Marriage Act to reduce the residency requirement from fifteen days to two days for non-nationals wishing to marry in Guyana, must be accelerated.

S&P Global Platts, the international provider of energy and commodities information has reported in its January 2018 Global Survey of member countries of the Organization of Petroleum Exporting Countries (OPEC) that, for the sixth straight month Venezuela's oil output has fallen,  reaching 1.64m barrels per day in January.

Berlinda Duncan- Persaud has spent much of the past two years trying to interweave the art and craft of the Amerindian communities into mainstream Guyanese life by making the work of indigenous craftsmen and women available to a coastal market and even to extend the demand outside of Guyana.

In an advertisement in this week's Stabroek News, Guyana Deep Water Operations Inc (GDO) listed 31 areas for service opportunities.

(Jamaica Gleaner) Renovation of the first 600 metres of berth under the first phase of the expansion of the Kingston Container Terminal (KCT), being undertaken by operators Kingston Freeport Terminal Limited, is now completed and ready to accommodate Panamax vessels.