As the power generation challenge that customarily attends the Christmas service provided by the Guyana Power & Light Company begins to rear its head, Chairman of the Giftland Group Roy Beepat has told the Stabroek Business that his offer to support the beleaguered state entity with electricity on the East Coast Demerara remains open.
In an invited comment earlier this week Beepat told Stabroek Business that his offer to GPL to press Giftland's 2×2.5 megawatt MAM Engines into service to provide 3.5 megawatts of power by day and 5 megawatts by night, remains unchanged. Beepat told Stabroek Business that Giftland is prepared to sell the power to the state-run company "at the same price that it is available from Wartsila."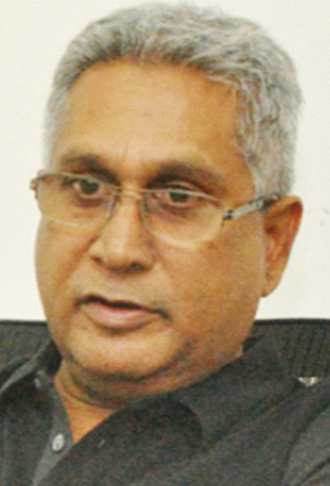 GPL had reportedly told a section of the media in December last year that it had had to turn down Giftland's proposal to sell electricity to the power company as a result of the cost and the time period within which the business entity was prepared to make power available. At the time GPL's Chief Executive Officer (ag), Renford Homer was purported to have said that the time frame within which Giftland was offering to make the power available, between 10:00 hrs and 13:00 hrs, was not in keeping with the time frame within which the power was needed.
Beepat has told the Stabroek Business that Giftland was interested in making the power supply available to communities on the East Coast Demerara, three megawatts during the day and five megawatts at night which, he said amounted to the extent of the state-run power company's shortfall.
This week Beepat categorically denied that he had set out paradigms for Giftland's power supply offer that set awkward time frames. He said that even now Giftland was prepared to restate its offer and to keep to its word as far as its promise is concerned.
GPL, last December, had said that in order for such a deal to move forward certain "technical criteria" had to be met, a circumstance which Beepat told this newspaper "goes without saying." With GPL's power supply challenges likely to become more challenging as the Christmas season approaches Beepat told Stabroek News that Giftland was ready to do a power supply deal with GPL.
Around the Web