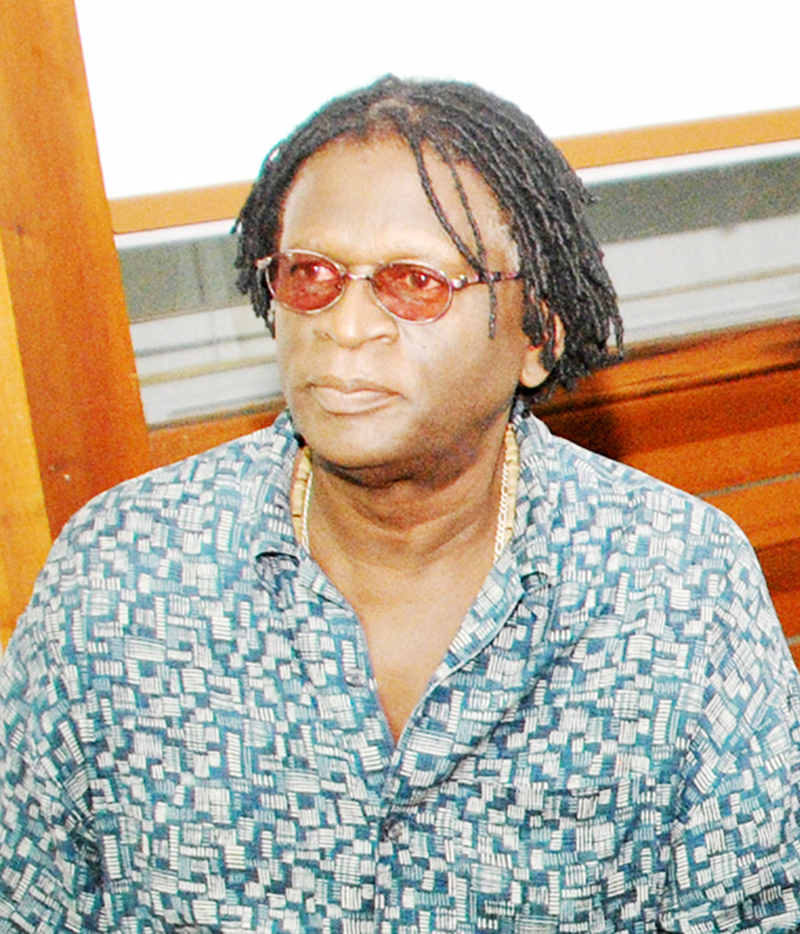 Newly-elected President of the General Contractors Association of Guyana (GCAG) Neil Cort-Rogers has told the Stabroek Business that the Association will be seeking to make a more assertive push to ensure that the provision in the Small Business Act that allows for local small businesses to benefit from 20% of state contracts comes into effect this year.
Speaking with this newspaper following his election to the top post in the Association on Wednesday evening Cort-Rogers said that the provision of a 20% business allocation to small local contractors can be a "game changer" for the sector.
On Wednesday evening, in response to questions regarding a time frame for effecting this provision in the Small Business Act, Minister of Business Dominic Gaskin said that the coming into force of the 20% concession to small businesses will have to be preceded by an exercise designed to arrive at a determination as to what constitutes a small business. According to Gaskin the local Small Business Bureau is expected to play a role in fixing the categorization.
During his tenure as Secretary of GCAG Cort-Rogers had become known for his energetic lobbying for small contractors to benefit from a greater share of the 'pie,' though he has continually acknowledged that given the critical standards requirements that apply in the construction sector issues of competence testing could well arise and members of GCAG should not anticipate that they would necessarily be automatic picks for contracts if there was uncertainty about their credentials.
Cort-Rogers had previously told Stabroek Business that he believed that initiatives are needed to ensure that GCAG members are capable of delivering what the industry requires.
Established early in 2016 GCAG says it seeks to serve as both an umbrella body and a voice for a number of sub-sectors that employ at least thousands of Guyanese of various disciplines connected to the construction sector. The leadership of the GCAG comprises mostly small and medium-sized contractors who say that they intend to push for real change in the tender process for state contracts, persuaded as they are that the deck is stacked heavily in favour of the bigger players. Nor, it appears, are they entirely convinced that, even now, a level playing field has materialized. Rather, they believe that it is something that they will have to work for.
In keeping with its promise that it is "operating for the benefit of builders, contractors and those engaged in allied industries" the GCAG has given the undertaking that it will, among other things, advocate for the review of national building codes and for the introduction of a Construction Industrial Licence Board. The body says that it is also pushing for the introduction of standardized grading of contractors, using the micro, small, medium and large formula.
Further, GCAG had undertaken to – over a two-year period – including lobbying for the introduction of Building Certificate courses and Safety and Health courses at tertiary institutions. The latter courses, it said, were aimed at responding to publicly stated concerns regarding a lack of mindfulness in the construction sector about the safety of workers and the need for contractors to be more mindful of that particular obligation.
Others members of the new GCAG executive are        Lynden Fyfee, Vice President, Jonette April, Secretary and Justin Hamilton, Treasurer. Other members of the executive are Elroy Adams, T. Shafett  and Colin Benn.
Around the Web