For a local company whose products have persistently met the rigorous standards tests of some of the most demanding of western clothing brands, Denmor (Manufacturers) Inc. has, over time, kept a relatively low domestic profile, inadvertently giving way to a host of foreign fashion, not least the increasing volumes of Chinese options.
In the course of Stabroek Business' conversation with all but one of the company's Board of Directors at its Coldingen, East Coast Demerara garment factory on Tuesday, Brands like Capezio, Reebok, Russell Athletic, Wrangler, Victoria's Secret, Fruit of the Loom and Adidas were persistently 'thrown in' with a seeming sense of modesty but evidently designed to ensure that we did not understate the extent of the company's achievements. For the same reason chain store customers like Marshalls, Wal-Mart, and Dicks Sporting Goods kept popping up in the course of what began as more-or-less casual conversation.
Over time Denmor has provided services to more than twenty-five reputable North American companies. Continuous qualification to provide its services has meant that it has had to comply with standards that have, in recent times, become more and more demanding. Every order must be preceded by samples that proffer the standard that can be expected of the larger quantities. But it doesn't end there. Size sets are frequently required in order to determine the size distinctions in the cases of some garments.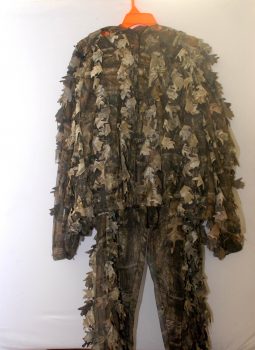 The company has managed, over time, to maintain an impressive standards consistency in the production of a range of garments that include Dancewear,   Hunting Gear, Sportswear, Intimate Apparel, Uniforms, Lab Coats, Shirts, Aprons Jackets and Dresses, among others.
It took a while for the Stabroek Business to 'get the message' that the essence of our interview reposed in the disclosure which the trio of Denmor Directors was making to us, that is, that the company has decided that what is good for Marshalls and Wal-Mart is good for Guyana too.  From school clothing to fashion apparel Denmor has decided to throw itself into the Guyana market.
It is highly unlikely that any local company as large as Denmor is managed by an entirely female directorate. Fatma Sultan Mudlier and her daughters Serojinee, Upasna and Nandani have taken charge of Denmor since the sudden death of its founder, their husband and father, respectively, Dennis Morgan In November 2012.
Two of the Mudlier daughters, Serojinee and Upasna are holders of Degrees in Pharmacy and Chemistry respectively. Upasna is also the holder of a Masters Degree in Business Administration. Nandani, the absentee Board member is a medical doctor living and working in the United Kingdom.
With each one filling in the other as they go along, the Mudlier women talk enthusiastically about the requirements associated with meeting the high standards demanded of them by their exalted clients. Those requirements range from standards associated with product quality, packaging, shipping and delivery time lines to factory standards and worker environment. Contracts in some instances embrace visits to their Coldingen operations by clients to secure a first-hand look at operations 'on the ground.'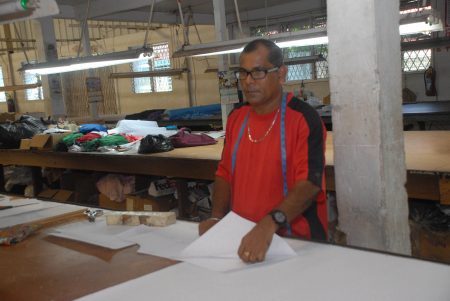 Arising out of these contractual obligations Denmor's operations are driven by systems that place scrupulous emphasis on meeting customer requirements. Reinforcing each other in the delivery of information, the Mudliers go through the various tiers of the bewildering regime of on-site quality checks that precede the shipping of goods to warehouses in the United States where they must undergo even further quality checks before they finally 'make' the shelves of their clients' brand name stores.
Denmor, Serojinee says, wishes to make the point to the company's local potential market that the company's success in meeting the quality standards demanded by internationally reputable brands like Wal-Mart, Reebok and Adidas are delivered by quiet and unassuming but remarkably talented Guyanese workers.
Eventually, they turn to the home market. It is not an altogether new adventure. Denmor is already working with several named local fashion designers, engaging them in conversations that have to do with actualizing local designs for the local market. The company's work has taken it down the creative avenues of wedding ensembles and costumes associated with local events like Mashramani. Denmor has already begun to 'sit down' with designers to plan creations for Guyana's first ever Carnival scheduled for next year.
Already servicing school uniform contracts with local private schools, Denmor, Stabroek Business was informed, will, prior to the beginning of the next academic year, begin to throw itself into offering a full range of school clothing to schools as a whole, its experience in the production of multiple pieces providing greater assurances of market availability. Here, the Mudliers are at pains to explain that the demands that they have been required to meet by external customers are more than likely to stand them in good stead with local customers. Here, according to Serojinee issues like "sizing" and "proper fit" will avoid the vulnerability of the sort of 'hit or miss' that can sometimes arise when multiple pieces are being prepared for the market.
In the region Team Denmor is currently preparing to meet with visitors from Barbados to probe the likelihood of them working together on the production of school uniforms.
But the potential goes beyond what is already in the pipeline. Already experienced in the production of some types of safety clothing utilizing specialized fabric, Denmor is not indifferent to what it sees as an already existing market as well as the potential that exists in the imminent commencement of offshore oil exploration. Here, the company makes the point that the array of resources and experience which it has garnered over the years will serve it in good stead as it plunges earnestly into serving the local market.
Around the Web