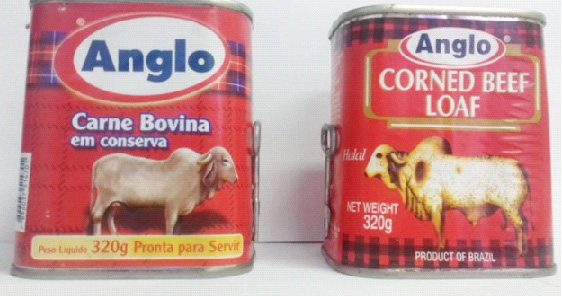 Protecting local consumers from the threats posed by the infiltration of imported foods and drugs which could do great harm to the nation as a whole remains one of the highest priorities of the Government Analyst Food & Drugs Department (GAFDD), and at a time when there are strong elements of criminality in the manufacture and trade in foods and drugs the Department is deserving of the full support of government, the business community and the country as a whole, GAFDD Director Marlan Cole has told the Stabroek Business. 
"Our work isn't always smooth sailing. There is never a shortage of people needing a favour. I'd be lying if I tell you that there is not sometimes pressure applied for favours. People try to drop names sometimes."
 Embattled by a shortage of trained staff and a scarcity of equipment Cole told Stabroek Business that one of the real challenges reposes in having to "cover a great deal of ground without the people to do it with." Over time, the monitoring of foods and drugs entering the country had become compromised by difficulties associated with securing the cooperation he needed from the Customs Department. That relationship is better now, but conditions are still not what they ought to be. 
There are, as well, requests for waivers. "The problem with waivers is that you are always unsure. Motive is sometimes the concern. We always try to bear in mind that in a sense we function of a kind of goalkeeper for the entire nation. I would say that save in cases of clear cut emergency or exigencies that are allowed for under the law, importers should come with their documents. Everything should be legitimate and above board."
On the import side Cole talks about "a global industry" that is involved in the duplication and dumping of products." He says that the motive here is simply to seek to "duplicate" brands and distribute the duplicated product under a contrived label. "It's both fraudulent and dangerous.  It's fraudulent in the sense that it undersells the legitimate distributor – and some of that happens here – and it's dangerous in the sense that you have no idea as to where or under what conditions the duplicated product is being made. There may be health issues here."
Where the Department's education programme is concerned, Cole would like to broaden its base.  "The global challenges associated with the safety of foods and medicines require a much higher level of consumer awareness. For example, it is simply not good practice to take advantage of what, invariably, is the lower price for an evidently counterfeited product, food or medicine. The risks are just too great. We need to probe what we buy and what we eat. That kind of probing is not, on the whole, a Guyanese habit. We tend to take things at face value. I believe that Food and Drugs has a task here…to raise the level of public awareness."
Comments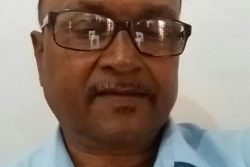 Essequibo, says Deleep Singh, who has been President of the regional Chamber of Commerce since 2016, has adjusted reasonably quickly to its rice industry's loss of Venezuela's PetroCaribe market.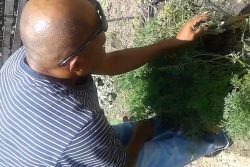 With locally grown potatoes and onions already having made a modest breakthrough on the local market the Ministry of Agriculture's National Agricultural and Extension Institute (NAREI) believes that carrots could be on the threshold of a similar breakthrough.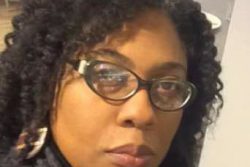 By Karen Abrams, MBA Co-Founder, STEMGuyana Ima Christian, Stanford UniversityCo-Founder, STEMGuyana Building and maintaining the capacity to innovate in public and private institutions in wealthier countries is hard work.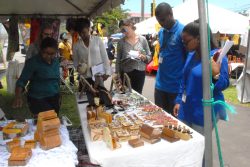 If there are still unmistakable indications that the socio-cultural cohesion that we continually seek continues to elude us, it is not for the want of pressing street fairs and cultural events into service in the hope that these might make some kind of contribution, however modest, to that elusive goal.