(Trinidad Express) There will be a musical send-off for chutney icon Anand Yankarran, who died on Monday.
His funeral service will take place at his home in Couva on Thursday, his sister Surekha Yankarran said yesterday.
Yankarran lived at a street named after him — Anand Yankarran Extension at Exchange, Couva.
Yankarran, who thrilled lovers of Indian classical music for years, died after a heart attack at the Couva District Health Facility at age 51.
His death came as a shock to his family and those in the chutney fraternity with many extending condolences to his family.
His last sibling said the funeral service will be held at 9.30 a.m. and the final service will be at the Waterloo Cremation Site.
She said at the service at the house, there will be the usual funeral rites but at the cremation site, there will be Indian classical singing.
Surehka Yankarran said: "We are still trying to cope with his death. It did not sink as yet. Maybe on Thursday for the funeral it would."
Kamla sends
condolences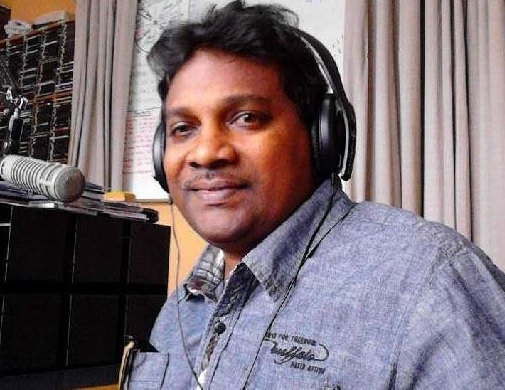 Opposition Leader Kamla Persad-Bissessar has also extended condolences and has joined "our national community in mourning the passing of a national cultural icon".
She said in a statement: "I was deeply saddened to learn that the distinctive voice of Anand Yankarran, an accomplished chutney artiste, has been silenced by his passing. Isaac was a member of the well-known Yankarran family, recognised throughout the country and internationally for producing talented musicians and singers.
"Born in Carapichaima, Anand Yankarran learned from his famous father, Isaac Yankarran, and brothers, and began singing with the family at an early age. He followed the Indian classical genre of music but was also attracted to the chutney style, which blended the best of East and West to become a unique musical style in Trinidad and Tobago. He was always eager to assist in the development and promotion of local Indian culture.
"Anand was never shy about his art and wherever he performed he had audiences joining in and asking for more. He had a unique style and was a gifted performer, and his passing has left a void in the culture of Trinidad and Tobago. It is my hope that his music will continue to be enjoyed by future generations, and that our young people will look to Anand Yankarran's music for inspiration in the years to come, continuing his legacy.
Around the Web