LOS ANGELES,  (Reuters) – One of Hollywood's most famous rivalries is taking centre stage in a new television series, as "Feud" explores a salacious battle between Golden Age screen legends Joan Crawford and Bette Davis.
"Feud," FX's new anthology series premiering on Sunday, will star Susan Sarandon as Davis and Jessica Lange as Crawford in a stylized retelling of their legendary clashes whilst filming 1962's Oscar-nominated thriller "What Ever Happened to Baby Jane?"
Davis and Crawford's bitter rivalry escalated throughout their careers, their scathing barbs embedded into Hollywood lore. Crawford died in 1977 and Davis died in 1989.
At the show's red carpet premiere on Wednesday, Sarandon, 70, told Reuters that the role of Davis "has been chasing me for years," but the task of depicting the Hollywood star had seemed daunting until now.
"I was really scared. I wasn't really sure I wanted to do it," the actress said.
While the series is set against the backdrop of Hollywood's Golden Age – the rise of studio films from the 1920s to the 1960s – Jessica Lange, 67, said Hollywood continues to be a harsh environment for woman.
"The pressure is still there because you have five actresses who would be right for one part but only obviously one person (gets it). So there is a natural kind of competitive atmosphere always in Hollywood," she said.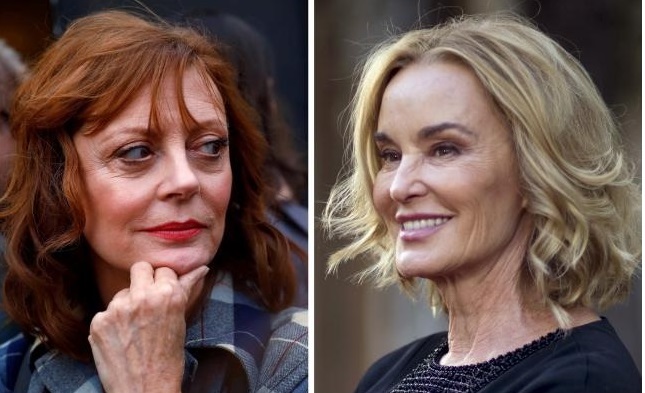 Catherine Zeta-Jones who co-stars in "Feud" as Olivia de Havilland, said she was surprised to discover how competitive it was for women in film during the Golden Age. She added that her 100-year-old father-in-law Kirk Douglas, a star of the Golden Age, helped her prepare for the role.
"I think the strength of women who had to survive this, through the knocks, through the aging process, having your face on a twenty-by-twenty foot screen and people critiquing you, that is the same as today," she said.
Series creator Ryan Murphy, known for FX's "American Horror Story" and "American Crime Story" anthology series, said the show's subject matter is still relevant in present-day Hollywood.
"It deals with sexism and misogyny and the idea of woman fighting for very few opportunities in Hollywood, and I think not a lot has changed," he said.
"It is a way to shed a light on a very specific sort of injustice and ask 'why does that keep happening?' and 'why can't we do better?'"
Comments

DENVER, (Reuters) – Taylor Swift won her trial against a Colorado radio personality yesterday after a jury found that the former DJ assaulted and battered the pop star by groping her bare bottom, and awarded her the symbolic $1 in damages she had sought.

(Reuters) The Indian government dismissed the controversial chief of its movie censorship panel on Friday, following months of criticism from Bollywood film-makers and fellow panelists angered by attempts to sanitise art and popular culture.

CROPREDY, England,  (Reuters) – Grammy award-winner Petula Clark sang her global hit "Down-town" about as far from "where the neon signs are pretty" as she could at the weekend — to thousands in a field in rural England.
(Reuters) – Bruce Springsteen is headed to Broadway for an eight-week solo theater run that he says will feature "just me, the guitar, the piano and the words and music." "Springsteen on Broadway" will start Oct.
VANCOUVER,  (Reuters) – "Deadpool" star Ryan Reynolds said yesterday that actors and crew were "heartbroken, shocked and devastated" at the death of a driver in a motorcycle stunt in Vancouver that went wrong.