NEW YORK,  (Reuters) – Sporting a bleached-blond buzz cut, American actress Kristen Stewart hit the red carpet in New York to promote her new film "Personal Shopper", saying she hoped to help others by going public about her sexual orientation.
The 26-year-old, who used to date her co-star from the "Twilight" film series, Robert Pattinson, made headlines in February when she announced she was gay while hosting the U.S. late night sketch show "Saturday Night Live".
"I always wanted to keep what was mine in private, mine. And then I thought like you know, you open it up a little bit and you can help one or two people, it's absolutely worth it," she said on Thursday.
"Personal Shopper", directed by Olivier Assayas, tells the story of Maureen (Stewart), an American woman working in Paris, who is trying to connect with the spirit of her dead brother Lewis. The film has been described as a seductive, mysterious ghost-story, but Assayas said it was simply a coming of age tale.
"It's a character who is in a moment in her life where she has to somehow become herself because she's just lost her twin brother. So it's really like a character who is one half of herself and she will gradually rebuild her life and become someone," Assayas said.
The film, which also stars Nora Von Waldstatten and Sigrid Bouaziz, first premiered at the Cannes Film Festival in May 2016 and will be released in U.S. theatres today.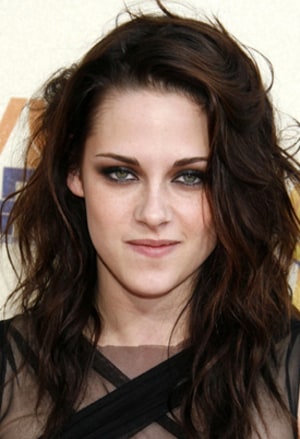 Comments

DENVER, (Reuters) – Taylor Swift won her trial against a Colorado radio personality yesterday after a jury found that the former DJ assaulted and battered the pop star by groping her bare bottom, and awarded her the symbolic $1 in damages she had sought.

(Reuters) The Indian government dismissed the controversial chief of its movie censorship panel on Friday, following months of criticism from Bollywood film-makers and fellow panelists angered by attempts to sanitise art and popular culture.

CROPREDY, England,  (Reuters) – Grammy award-winner Petula Clark sang her global hit "Down-town" about as far from "where the neon signs are pretty" as she could at the weekend — to thousands in a field in rural England.
(Reuters) – Bruce Springsteen is headed to Broadway for an eight-week solo theater run that he says will feature "just me, the guitar, the piano and the words and music." "Springsteen on Broadway" will start Oct.
VANCOUVER,  (Reuters) – "Deadpool" star Ryan Reynolds said yesterday that actors and crew were "heartbroken, shocked and devastated" at the death of a driver in a motorcycle stunt in Vancouver that went wrong.