LONDON, (Reuters) – Actor Roger Moore, who earned international fame playing British secret agent James Bond in seven movies, died of cancer yesterday at the age of 89, his family said.
His 12 years as action man 007, the fictitious spy with a voracious appetite for danger and sex, made Moore a millionaire and a heartthrob the world over, though in reality he was a shy, private man who found some of Bond's escapades embarrassing.
"It is with a heavy heart that we must announce our loving father, Sir Roger Moore, has passed away today in Switzerland after a short but brave battle with cancer," his three children announced in a statement on the Twitter account.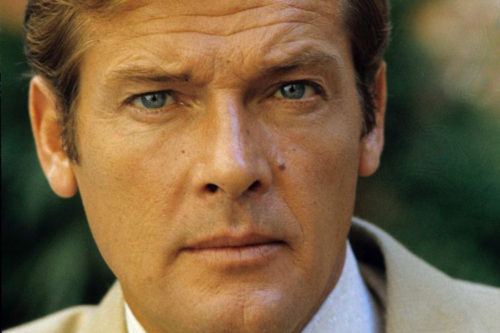 Tributes poured in from celebrities including actors Russell Crowe and Mia Farrow and from UNICEF, the United Nations Children's Fund for which he worked as a "goodwill ambassador".
The official Twitter feed of British composer Andrew Lloyd Webber posted, "Farewell dearest Roger, All our love", while U.S. reality TV star Kris Jenner dubbed Moore "the ultimate James Bond".
"Breaking Bad" star Bryan Cranston tweeted: "Saddened @sirrogermoore passed today. Had a great chat about acting & life 6 mo. ago. Generous and kind. RIP Mr. Bond."
The son of a London policeman, Moore once said the upper-crust image he portrayed both on and off the screen was a carefully nurtured cover for his shyness and timidity.
""I couldn't walk into a restaurant on my own for 20 or 30 years …," he once said, saying that all changed when he found fame in the role. "(But) that's not really me. Timid me would rather stay home and have a sandwich."
Moore said he was terrified by the stunts he had to perform as Bond and would steel himself before facing the cameras in sex scenes with a mixture of valium and beer.
Moore's big breakthrough as an actor came in 1962, when he won the part of ""The Saint" in a popular television series of the same name. In this role, he honed his image of the urbane Englishman with a stream of damsels to rescue from distress.
In 1973 came the role of James Bond, writer Ian Fleming's suave secret agent, and it held cinemagoers across the world in thrall. The Bond films were said to have earned Moore 14 million pounds ($22 million).
Moore, who replaced Sean Connery as 007 and was the third actor to take on the role, starred in seven Bond movies including "The Man with the Golden Gun", "The Spy who Loved Me", "Moonraker" and "Octopussy".
Roger MooreHe moved to the United States to become a tax exile.
"I don't see why a chap shouldn't do what he likes and live where he wants on his money, and the British government, which allows talent to go abroad because of taxation, has only itself to blame," he said in an interview in 1989.
After handing over the role of Bond to Timothy Dalton, Moore went into semi-retirement, living a millionaire's life and travelling between his homes in Los Angeles, Switzer-land and the south of France.
He became an ambassador for UNICEF in 1991, a role he retained until his death.
"With the passing of Sir Roger Moore, the world has lost one of its great champions for children – and the entire UNICEF family has lost a great friend," the agency's executive director Anthony Lake said in a statement.
"In his most famous roles as an actor, Sir Roger was the epitome of cool sophistication; but in his work as a UNICEF Good-will Ambassador, he was a passionate – and highly persuasive – advocate for children."
Pinewood Studios, where Moore filmed several of the James Bond films, described Moore as "a force of nature" in a tweet. "His humour and spirit will be missed by all of us," it added.
Moore is survived by his fourth wife, Scandinavian socialite Kristina "Kiki" Tholstrup, whom he married in 2002, and by his three children from an earlier marriage, Deborah, Geoffrey and Christian.
Comments

LOS ANGELES,  (Variety.com) – With anticipation building for "Star Wars: The Last Jedi," Disney-Pixar's animated comedy "Coco" handily won its third straight crown at a moderate North American box office with $18.3 million at 3,748 sites.

PARIS, (Reuters) – Hundreds of thousands of people paid homage to late French rock and roll giant Johnny Hallyday at a Paris memorial service attended by French stars and politicians.

WASHINGTON,  (Reuters) – With the notable absence of President Donald Trump, the Kennedy Center yesterday celebrated singers Lionel Richie and Gloria Estefan, rapper LL Cool J, television producer Norman Lear and dancer Carmen de Lavallade with honours for the arts.

LOS ANGELES,  (Reuters) – Carrie Fisher's final performance as the beloved Leia in "Star Wars" puts the character on the front lines in a dark new chapter that reaches theaters this month, leaving a galactic hole to fill after the sudden death of the actress a year ago.
(BBC) Madame Tussauds has debuted in Delhi, with 50 wax models of Indian and international celebrities.