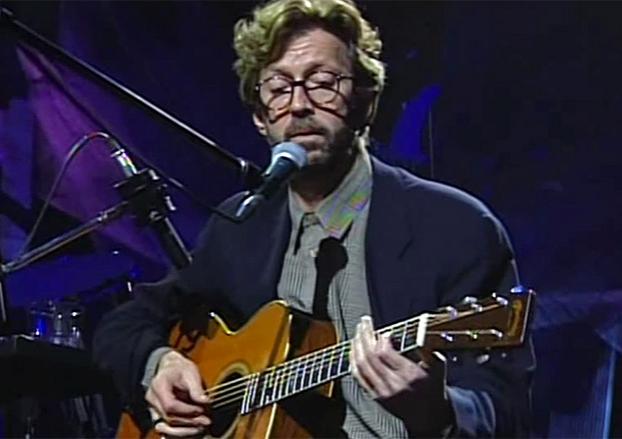 TORONTO, (Reuters) – A documentary about the life of renowned guitarist Eric Clapton does not attempt to whitewash over the darker side of the hard-drinking musician's life, even though it is directed by his longtime friend, filmmaker Lili Fini Zanuck said Monday.
Zanuck, who has known Clapton for 25 years, directed "Eric Clapton: Life in 12 Bars," following the life of the 72-year-old British guitarist from childhood to international stardom, through his struggle with drugs and alcohol and the 1991 death of his four-year-old son.
"To watch myself going through that was not easy," Clapton told reporters on Monday at the Toronto International Film Festival, where the film made its debut.
"Right up until the time I stopped drinking, everything I said was complete blather," he added, to laughter from the audience.
In his 2007 autobiography, Clapton described a 20-year drug and alcohol addiction that he said saw him spending about $16,000 a week on heroin in the 1970s. The death of his son Conor, in a fall from a New York high-rise, was the trigger to sobriety.
The musician, who is a producer on the film, spoke about his struggles with having his life documented on screen and doing interviews with Zanuck in a film that does not shy away from examining his faults.
"I do not like having my picture taken, I do not like talking to journalists. I love to play music," Clapton said.
Zanuck, who won an Oscar for 1989's "Driving Miss Daisy," said Clapton did not second-guess the responsibility he gave her in telling his story.
"For me, the movie is about redemption – personal redemption, not necessarily what society thinks," Zanuck told Reuters.
"No one got him out of despair, he did it himself," she added.
With hits such as "Bell Bottom Blues," "Cocaine" and "Layla," Clapton has won 17 Grammy Awards, and was inducted into the Rock and Roll Hall of Fame in 2000. He was ranked No. 2 on Rolling Stone magazine's 2015 list of 100 greatest guitarists of all time, behind Jimi Hendrix.
"Eric Clapton: Life in 12 Bars" will be released in North American theaters later this year and air on premium cable channel Showtime in February.
Comments

LOS ANGELES,  (Variety.com) – Disney-Marvel's "Black Panther" is heading for a super-heroic $218 million debut over the four-day President's Day weekend at 4,020 North American locations, estimates showed Sunday.
LONDON,  (Reuters) – Dark comedy "Three Billboards Outside Ebbing, Missouri" was the biggest winner at the BAFTA Film Awards, held in London on Sunday, an event which saw the campaign for women's rights in the entertainment industry take centre stage.

LOS ANGELES, (Reuters) – Some film critics are calling it the best Marvel movie so far; others say it's a correction after years of neglecting minority talent in Hollywood.

(Reuters) Amid violent protests and calls for a ban, Sanjay Leela Bhansali's "Padmaavat" released in Indian theatres last week to a mostly positive reception from audiences.

LOS ANGELES,  (Reuters) – U.S. singer Vic Damone, a crooner who found fame in the 1940s and 1950s, has died at the age of 89, his family said on Monday.