LOS ANGELES,  (Reuters) – Life has been tough for Shania Twain in the past decade, but the Canadian country-pop artist who ruled the charts in the late 1990s is hitting a high note again in her career.
Twain, 52, will release her first studio album in 15 years this week after a long struggle with Lyme disease and a devastating divorce.
"The album is really about a place that I've come to, and I've been for longer than I'd like in a transition period," Twain said in an interview.
"I'm just so relieved that I'm finally here now on the other side of that … so I thought it was really fitting to call the album 'Now' as this is where I've landed."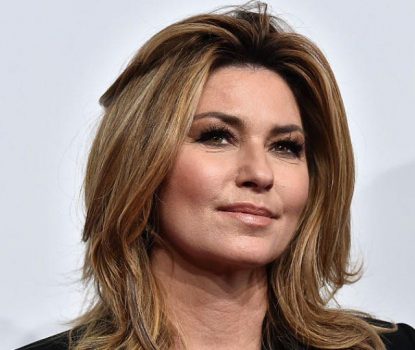 With hit songs like "Man! I Feel Like a Woman!" and the romantic "You're Still the One," Twain won four Grammys for her 1997 best-selling album "Come on Over."
But in 2004, her vocal chords were damaged by Lyme disease, which also afflicts people with lethargy and joint pains. Four years later she split with her husband and musical partner Robert Lange, alleging he had cheated on her with her best friend.
Twain said she has worked hard to overcome the vocal damage.
"There's a lot I can do about regaining my vocal competency, my vocal ability and I've gone through all of that, so I'm really grateful about that," she said. "But I'll never be able to remove the problem. It's a permanent injury."
Twain, who remarried in 2011, said she now aims to balance her career and personal life.
"I've been through a marriage already and I don't ever want to be divorced again so I'm invested in my relationship in a different way now.
"I have to spread myself out and organize my mental energy and my physical time differently and I can't just be only working on my career all of the time," she said.
Although Twain spent two years doing a nightly show in Las Vegas from 2012-2014 and toured North America in 2015, "Now" is her first album of new music since "Up!" in 2002. It goes on sale on Friday.
Twain is also filming a race car movie with John Travolta that is due for release in 2018.
"This has all just come out of just a phase that was a transition for me. So hey! I'm feeling good," she said.
Comments

LOS ANGELES,  (Variety.com) – Disney-Marvel's "Black Panther" is heading for a super-heroic $218 million debut over the four-day President's Day weekend at 4,020 North American locations, estimates showed Sunday.
LONDON,  (Reuters) – Dark comedy "Three Billboards Outside Ebbing, Missouri" was the biggest winner at the BAFTA Film Awards, held in London on Sunday, an event which saw the campaign for women's rights in the entertainment industry take centre stage.

LOS ANGELES, (Reuters) – Some film critics are calling it the best Marvel movie so far; others say it's a correction after years of neglecting minority talent in Hollywood.

(Reuters) Amid violent protests and calls for a ban, Sanjay Leela Bhansali's "Padmaavat" released in Indian theatres last week to a mostly positive reception from audiences.

LOS ANGELES,  (Reuters) – U.S. singer Vic Damone, a crooner who found fame in the 1940s and 1950s, has died at the age of 89, his family said on Monday.