LOS ANGELES, (Reuters) – Meryl Streep and Judi Dench, two of Hollywood's most respected actresses, lashed out at movie producer Harvey Weinstein yesterday but said they were unaware of his decades of alleged sexual harassment of women.
As Hollywood moved to distance itself from Weinstein, Streep said she had been appalled by the claims made against the film studio executive she once likened to "God" in a 2012 awards speech.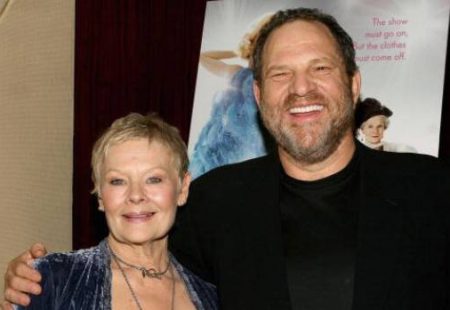 His "behaviour is inexcusable, but the abuse of power familiar," Streep said a statement.
Britain's Dench, who won a supporting actress Oscar in 1999 for the Weinstein-produced film "Shakespeare in Love," said in a statement she was "completely unaware of these offences, which are of course horrifying."
Stars like Streep and Dench, whose movies had been championed by Weinstein, have been under pressure to speak out after a New York Times investigation last week detailed claims by multiple women of unwanted physical contact by Weinstein over three decades.
Weinstein, 65, initially apologized but later threatened to sue over the allegations uncovered by the newspaper. He has not been charged with any crimes but was fired on Sunday as co-chairman of the Weinstein amid fallout from the Times story.
In a statement to the Huffington Post, Streep said she had been unaware of claims that Weinstein undressed in front of actresses and assistants and asked young women to give him massages.
"The disgraceful news about Harvey Weinstein has appalled those of us whose work he championed," Streep said.
Producer and director Kevin Smith said yesterday he regretted taking money from Weinstein's production company.
"He financed the first 14 years of my career – and now I know while I was profiting, others were in terrible pain. It makes me feel ashamed," Smith, known for the comedies "Jay and Silent Bob Strike Back" and "Clerks," wrote on Twitter.
Actresses Ashley Judd and Rose McGowan have said Weinstein sexually harassed them and movie director Judd Apatow and producer Megan Ellison are among those have spoken out in support of them.
Weinstein is the latest U.S. media or entertainment industry titan to face sexual harassment accusations. At Fox News, late Chief Executive Officer Roger Ailes was forced out in 2016 and anchor Bill O'Reilly resigned in April after similar claims.
More than 50 women have accused comedian Bill Cosby of sexual assault. He faces a retrial in April on the one criminal case against him.
Comments

LOS ANGELES,  (Variety.com) – Disney-Marvel's "Black Panther" is heading for a super-heroic $218 million debut over the four-day President's Day weekend at 4,020 North American locations, estimates showed Sunday.
LONDON,  (Reuters) – Dark comedy "Three Billboards Outside Ebbing, Missouri" was the biggest winner at the BAFTA Film Awards, held in London on Sunday, an event which saw the campaign for women's rights in the entertainment industry take centre stage.

LOS ANGELES, (Reuters) – Some film critics are calling it the best Marvel movie so far; others say it's a correction after years of neglecting minority talent in Hollywood.

(Reuters) Amid violent protests and calls for a ban, Sanjay Leela Bhansali's "Padmaavat" released in Indian theatres last week to a mostly positive reception from audiences.

LOS ANGELES,  (Reuters) – U.S. singer Vic Damone, a crooner who found fame in the 1940s and 1950s, has died at the age of 89, his family said on Monday.