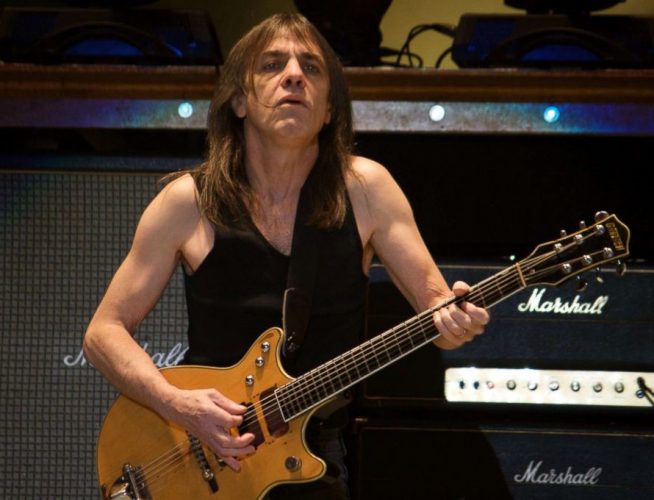 MELBOURNE,  (Reuters) – Tributes poured in yesterday for Malcolm Young, co-founder of the Australian rock band AC/DC, a day after he died at the age 64 after suffering from dementia for several years.
Malcolm Young and his brother Angus Young founded AC/DC in 1973. Their hits included "Highway to Hell" from 1979 and "Back in Black" and "You Shook Me All Night Long" from 1980.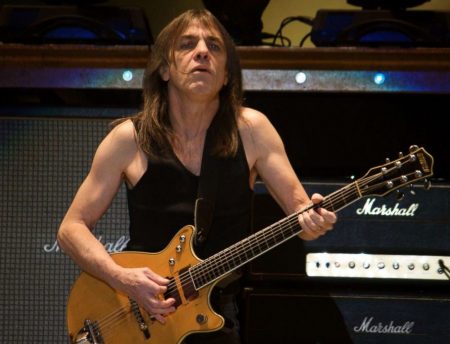 "Malcolm, along with Angus, was the founder and creator of AC/DC. With enormous dedication and commitment he was the driving force behind the band," AC/DC posted on its Facebook page late on Saturday.
Young was a songwriter, backing vocalist and rhythm guitarist for AC/DC, a hard rock and heavy metal band that was inducted into the Rock & Roll Hall of Fame in 2003.
Fans and friends posted more than 56,000 comments on Facebook under the band's announcement.
Giants of the music world took to social media to express their shock and hail Young's lasting influence.
"So sad to learn of the passing of yet another friend, Malcolm Young," Ozzy Osbourne tweeted.
Eddie Van Halen tweeted that it was a "a sad day in rock and roll", adding:
"Malcolm Young was my friend and the heart and soul of AC/DC. I had some of the best times of my life with him on our 1984 European tour. He will be missed and my deepest condolences to his family, bandmates and friends."
Kiss bassist Gene Simmons added to the condolences, tweeting: "Malcolm was a good man. Always a kind hearted soul. Finally recall when we took out AC/DC on their first American tour. It (sic) will be sadly missed. RIP".
Australian rocker Jimmy Barnes, guitarist Slash, horror writer Stephen King, Kiss frontman Paul Stanley, Tom Morello of Rage Against the Machine, Bryan Adams, songwriter Diane Warren and Joe Elliott from Def Leppard also took to social media to pay tribute.
The band's most recent Rock or Bust tour grossed $180 million from 54 concerts and was the third highest-selling tour of 2015, only behind One Direction and Taylor Swift.
Young is survived by his wife O'Linda, children Cara and Ross, three grandchildren, a sister and a brother, the band said. He "passed away peacefully with his family by his bedside", the band said.
Young's family confirmed in 2014 that he was suffering from dementia. He last performed with the band in 2014, then stepped aside for his nephew, Stevie, to take over rhythm guitar duties for the band's last tour to promote its 2014 album, Rock Or Bust.
AC/DC has sold more than 200 million albums across the world and continues to find fans in younger generations.
George Young, another brother to Malcolm and Angus, died on Oct. 23 at age 70. George Young had served as producer to AC/DC and was a guitarist for the Australian band Easybeats.
Comments

LOS ANGELES,  (Reuters) – Oprah Winfrey became the first black woman to be awarded a Golden Globe for lifetime achievement on Sunday, delivering an impassioned speech in support of those who have exposed sexual misconduct in Hollywood and beyond.

LOS ANGELES,  (Reuters) – Dark drama "Three Billboards Outside Ebbing, Missouri" was the big winner with four Golden Globes awards on Sunday on a night marked by scathing jokes about sexual harassment and passionate odes to those breaking their silence.

LONDON,  (Thomson Reuters Foundation) – Hollywood stars including Reese Witherspoon, Jessica Chastain and Natalie Portman have backed a campaign against sexual harassment called Time's Up as donations flood in for a multi-million dollar legal fund to fight abuse cases in the workplace.

NEW YORK, (Reuters) – Television host Hoda Kotb was named the new co-anchor of the NBC News "Today" show on Tuesday, replacing former co-host Matt Lauer several weeks after the longtime anchor was fired for inappropriate sexual behaviour, according to a network statement.
LOS ANGELES,  (Variety.com) – In a battle of box office heavyweights, Luke Skywalker just managed to hold off Dwayne "The Rock" Johnson as the world rang in another year.