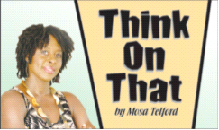 Security guards are people who deserve the utmost respect. It is a profession that many of us would never venture into either because of the pay, the shifts or because our qualifications and/or interests lead us in a different direction. Some might be fearful of the risks involved as there are those instances where guards have been killed or harmed on duty. Nonetheless, the security guard services in Guyana attract many people from all walks of life. There are mothers, fathers, grandfathers and grandmothers who brave the weather, fears and exhaustion to perform the duties they are tasked with.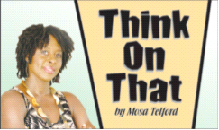 I have great admiration for elderly folks who are security guards. I do believe that people should be allowed to work if they are capable, but being a senior is a time in life when many should not be worrying about the next shift. Instead, many should be enjoying recreational activities, babysitting grandchildren or keeping themselves active with communal or religious activities.
But many aged Guyanese are in the guard services because of their economic situation. We are living in a time where having children or other relatives does not guarantee that either would be in the position to look after one's needs when one reaches old age. Additionally, the pension that many seniors receive is not enough to meet all their needs and so they choose to work. Many are also helping to take care of their families or just want to remain active in the workforce.
It is some of the above-mentioned thoughts that crossed my mind when I was approached by dissatisfied security guards who serve the Guyana Power and Light Incorporated (GPL). GPL already has a high disapproval rating among the public, especially because of the power outages we often experience. Daily there are complaints about the company because in some areas folks experience blackouts almost daily. On social media, many have resorted to referring to the company as GPHell. Anyone who must find alternative ways to cool themselves or a child in the night because of the heat when there is no power to work the fan or air conditioner will probably agree about how hellish that can be. There are times when one wakes up sweating because of a blackout during the night. Even during the day, when one would have planned work, a neighbour's generator, a beeping UPS or sudden silence often signals another unwelcomed blackout. Even on weekends, when many folks would have planned to do laundry and prepare for the work week, GPL often causes delays.
Few of us stop to think about those who work for the company. Sure, we would interact with the cashiers if we go to a GPL location to pay bills or we might see a meter reader or an emergency crew in our area. We might also speak to customer service representatives when we would call to report a problem or during blackouts when we would call to enquire about the time the power would return. We also see the security guards, but most of us would never stop to ask ourselves if the guards are happy and treated fairly. We may often look pass them and not wonder about their struggles because, truthfully, we are dealing with our own.
Like many people in the workforce, there are security guards employed with GPL who are unhappy. While many are afraid to speak because of the fear of disciplinary action or losing their jobs, a few took it upon themselves to voice their concerns. There is discontent surrounding the contracts that they are granted. It was relayed that some years ago workers were given longer contracts, but now contracts are as short as two months, though some may receive longer contracts ranging from six months to a year. Some of the security guards have been working as much as five years with the company and the issue affects both the older guards and the younger ones.
Out of twelve holidays during the year, GPL's security guards are only paid double time for six. The contract in fact lists what those six holidays are. After five days Shift Rota, the workers are entitled to two days off but the guards claim that they often work the full seven days each week. There is no consultation when they are put to work on their days off and if they refuse they will be penalised. While some of the guards do not mind working the time because it means they receive a little more money at the end of the fortnight, their situation highlights the fact that the guard service is short-staffed and those in charge have little regard for their workers.
Being paid on time is also an issue for these guards. The fortnight ends and they must wait sometimes almost a week before they are paid. There is no time and a half given on Saturdays unless it is supposed to be the worker's day off and if a holiday listed in the contract falls on Sundays they are only paid one double. Sometimes guards work as much as 36 hours because there is no one to relieve them and if they leave the location unattended, then chances are that they would be fired.
Because the guards are contracted workers, there are no benefits. While a promise was made to make the younger guard population permanent and have the older folks remain on contract, this has not come to fruition.
The contracts states that it does not prejudice the right of the security guards to join unions. However, it also says the terms and conditions of the contract are not matters for negotiation with trade unions. As a matter of fact, one of the grounds for termination is if workers decide to take or instigate any form of industrial action. Clearly, the guards are left with little power and are muzzled. While yes they can refuse to sign the contract, most of them need the job, so they will accept the conditions, regardless of how unfair or illegal the terms may be.
The guards also revealed that some time ago that then Minister of Social Protection Simona Broomes, prior to being reassigned to the Ministry of Natural Resources, was told about the issues. She had promised to investigate, but nothing has resulted from the promise.
The condition of the security guards at GPL reflects the reality for many working-class Guyanese. Many are paid minimum wage and are threatened or fired if they speak up about unfairness; their rights trampled upon by their employers.
GPL's Security Guards are crying out for better working conditions. Some expressed disappointment in the administration, claiming that they supported them when they were in opposition and thought that conditions would improve now that they are in government but the system inherited from the previous government remains.
Whether someone is a security guard or the president, red bloods flows in all our veins and there is no discrimination concerning the conclusion of life. We all either end up six feet under or in some unmarked grave, in a tomb or ashes resting in an urn; some remains will fly in the air or flow in the rivers. People deserve to be treated with respect regardless their occupation or social standing.
Around the Web