Erythrina indica picta commonly called Coral tree originated in India and Australia.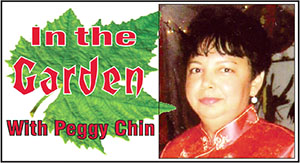 The Coral tree comes from the Leguminosae family.
It is a bushy tree, prized for its flowers, whose red flame colour offers an interesting contrast to its beautiful large variegated leaves. These striking leaves are cream to golden yellow and glossy green in colour.
Coral trees have a large spreading canopy. These trees have adjusted well in Guyana and the Caribbean, They can be seen blooming on the hillsides of the drier regions in the Caribbean.  Hummingbirds are attracted to the Coral trees.
Lightly trim trees once or twice per year to keep their attractive appearance.
Until next week, Happy Gardening!
Comments
Since the festival of Christmas commands a pre-eminent position – of observance and celebration – on Guyana's Annual Calendar of National Events, I thought I'd pen a few lines to provoke thought and meditation relevant to the "Real Reason for the Season".

To mark the anniversary of Martin Carter's passing on December 13, 1997, Gemma Robinson looks at Carter's Poems of Succession, published 40 years ago this year.
By Naicelis Rozema-Elkins It is about time, past due in fact, that the problem of sexual assault by teachers in our school system is addressed.

Focus on Guyana's National Budget 2018 represents the twenty-eighth edition of this Ram & McRae annual publication which highlights, reviews and comments on the major issues surrounding and raised in the National Budget.

By Mark Leonard LONDON – Over the last few weeks, media around the world have been saturated with stories about how technology is destroying politics.