Heliconia rostrata commonly called Hanging Heliconia or Hanging Lobster Claw originated in South and Central America.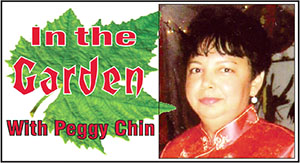 Hanging Heliconia is a beauty with pendulous blooms of striking yellow and red bracts hanging downward. This is how it got its common name. The leaves are simple green leaves; its alternate, long-petioled leaf blades are easily shredded by the wind.  
Hanging Heliconia attracts birds, butterflies and bees.
Plant Hanging Heliconia in rich organic soil in full sun. Water daily as plant likes to be moist.  Fertilize with Blue Corn Fertilizer every two weeks.
This tropical beauty is used by many florists in tall fresh floral arrangement in banks, hotels and showrooms.
Hanging Heliconia is the National Flower of Bolivia.
This tropical beauty also found its way to Hawaii where it is grown on a large scale for the flower industry.
Until next week, Happy Gardening.
Comments
CARACAS/HOUSTON (Reuters) – Venezuela's unraveling socialist government is increasingly turning to ally Russia for the cash and credit it needs to survive – and offering prized state-owned oil assets in return, sources familiar with the negotiations told Reuters.
By Carl Bildt CHICAGO – We are now in the final days of the industrial age.

During Men's Health Week, the man/woman in the street were asked to speak on their lifestyles and what they do to maintain their health or to encourage their significant others to lead healthy lifestyles.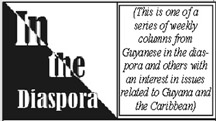 By The Caribbean Voice There are no reliable statistics on the amount of persons engaging in the use of illegal drugs or those described as addicts.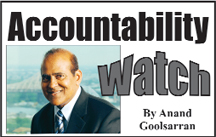 In last week's article, we referred to the two recognized methods of accounting for costs relating to the exploration, development and production of crude oil and natural gas: the "successful efforts" (SE) method and the "full cost" (FC) method.