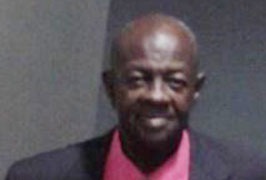 This week we asked the man/woman in the street if more emphasis should be placed on arts education in schools. Their responses follow: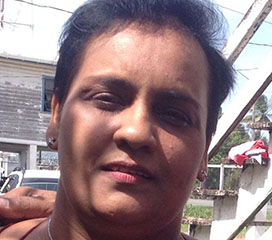 Rosena Playter
`Yes, because it will keep the children's minds occupied, some may prefer arts and anything to do with drama and dancing rather than the book work. Not all children have the mindset to take the book work but they will find themselves excelling in the arts stream. So definitely I would want to see more be done to have arts fit in to the curriculum from an early stage.'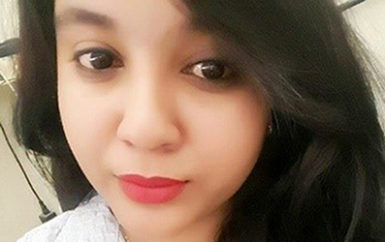 Sarah Zikeer
`Art on its own helps in the development from the minor stage of children both socially and psychologically. In my opinion, art aids in making a person assimilate fully about themselves and even others. It will somehow enhance self-confidence and emanate a spirit of mirth. It will embolden creativeness also. Note to be taken from which we must all be edified is that art is not all about drawings and paintings. Art immortalizes almost anything and it has the ability to change a person's mood. So yes I'd opine to placing more emphasis in the recognition of art in schools.'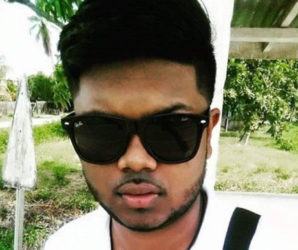 Nicolas Ramsarran
`I strongly believe that emphasis should be placed on Arts Education in schools throughout our country because it is an integral part of the development of each student. The arts provide learners with non-academic benefits such as promoting self-esteem, motivation, cultural exposure, creativity, improved emotional expression as well as social harmony and appreciation of our diverse society. Arts education also enables students to connect with each other, resulting in fewer fights and greater peer support. The arts provide challenges in a positive way to students of all levels. It reaches out to students who aren't normally reached; in ways and methods not normally used. This leads to better student attendance and lower dropout rates. Indeed Arts Education enhances the process of learning and I consider it an important driving force behind learning. Hence, a lot emphasis should be placed on this aspect and it will be evident to our Education Sector the importance of having students engaged in these diverse activities.'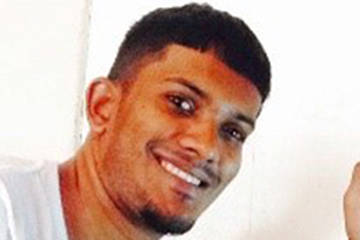 Rupnarine Singh
`In a country that is lacking job opportunity for so many degrees and talent for what already exists, why would someone be interested in an area that doesn't have a demand? I am totally against more emphasis being placed on the arts in schools. Arts in particular is a talent. One does not need to learn to master art in Guyana. Does Guyana have a demand for art? I don't believe so. We should focus on areas that have more demand such as math, English, sciences, and business. Students should learn to be a young entrepreneur, be business wise, which is lacking in the country's economic development. Be something in demand. My personal experience is that I know a lot of people that are more talented than graduates when it comes to the area of the arts, one should do a research to learn if they actually make a middle standard living as a normal UG or university graduate. I certainly don't think they do. Let students focus on something that would make a major change.'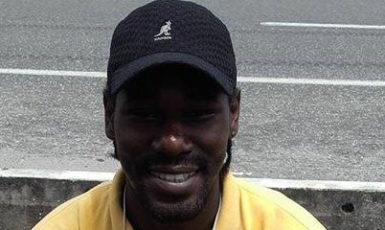 Jaime Mayers- 'Suru' spoken word poet and founder of Jazz and poetry on a stool
`I think that more emphasis should be placed on arts in the schools. I think we need a platform for the arts in schools as well as in the communities. I believe the arts on a whole, be it drawing, writing dancing, anything to do with the arts and creativity. It gives you a chance to reflect on yourself. Arts creates an image on who you are and once you have a mirror of who you are then you're in a better place to realize who you want to be, who you're trying to create for yourself as an individual and also it gives you an opportunity to share it with your peers  and influence the positivity throughout. So 100% yes, they need it.'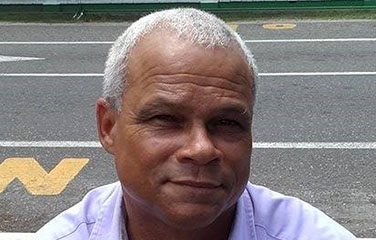 Jonathan Yearwood
`The arts help to be more grounded, however, I believe that if more emphasis is placed on it persons won't know anything about things outside the classroom, which makes no sense. In my days students were allowed to do 9 subjects if they were extremely bright but these days students doing 18 and 19. What is it? Is it a glory game? Everyone is entitled to pursue what they wish but at this stage the basic subjects ought to be emphasized then there are electives that can be done. A part of the electives should be art subjects, music, literature etc. because they add to the well-being of a human being. When someone knows nothing about art or music they're limited. To get into the elective subjects there should be the core because it is unlikely to succeed in the electives unless one is talented only in that, which is unlikely.'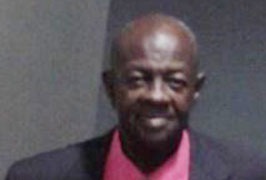 Hector Gill
`The arts should be emphasized in schools so that each child, person and each teacher is given the opportunity to express his ideas and use his imagination to create a more comfortable world and environment. The arts can be a means by which feelings are revealed in an uncommon way to inform, criticize and to amuse the human mind. It also transforms a dull environment into an atmosphere of peace and appreciation. This is the way in which self-consciousness, self-confidence and other social skills are made possible in the life of the child and the community in which the child lives and operate.'
Sharon Laljee-Richard- Advertising brand consultant
`I definitely support more emphasis being placed on arts in schools, however, there is still this ill informed portion that only science subject students graduate to make good money. I'm an arts student and I have an advertising agency and I have embraced everything that I am able to earn from the arts and I'm able to make decent money. Some may argue that I make more than doctor and so on. We have to come away from the thinking that only science subjects would put you in a marketable position. The government needs to create new industries where the arts are supported.
Right now if someone wanted to do the core, which is to get out of school and start painting, drawing and selling there are not proper mechanisms in place to make sure that they get value for money, that their work is being valued and being respected. If someone wants to do music there's no support there. Our copyright laws are nowhere close to being considered. What protection do we artists have when we do our work and we put it out there and somebody goes, copies it and sells it? These things must be done if they are going to create new industries and art and the arts allow you to have energizing industries that I think we're just overlooking so far and need to develop.'
Around the Web