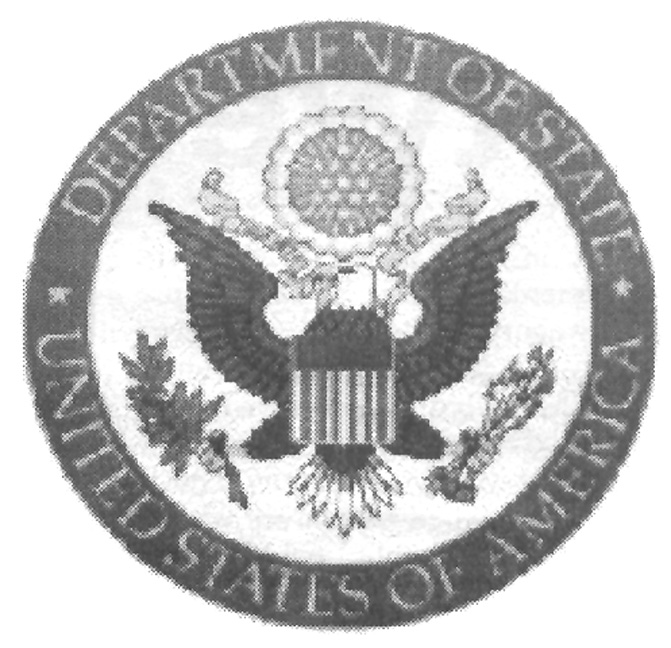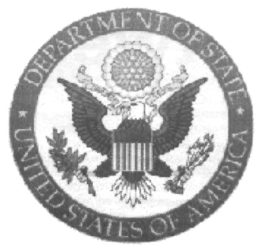 The United States Embassy is happy to answer some frequently asked questions about the process of applying for student visas.
Q: I was offered admission to a U.S. college or university.  Now, how do I apply for a student visa to study in the United States?
A:   Congratulations! You must first determine the type of student visa for which you need to apply. It is important to note that you cannot attend a college or university on a tourist visa, also known as a B1/B2 visa.  The United States government offers three student visa types, namely: F, J, and M.
F Student Visa: for study at an accredited U.S. college or university (most common)
J Exchange Visa: for participation in an exchange program, including high school and university study
M Student Visa: for non-academic or vocational study or training in the United States
Remember, before you can apply for an F, J, or M student visa, you must first apply and be accepted by a U.S. institution of higher education that is certified by DHS/SEVP.  Once you have determined your student visa classification, you must complete the following five steps.
Step 1:  Pay the SEVIS Fee:  When you are accepted by the U.S. school you plan to attend, you will be enrolled in the Student and Exchange Visitor Information System (SEVIS). You must pay the SEVIS I-901 fee of US$200 online or through a local Western Union.
The U.S. school will provide you with a Form I-20 to present to the Consular Officer when you attend your visa interview.  If your spouse and/or children intend to reside with you in the United States while you study, they must obtain individual Form I-20s, but they do not pay the SEVIS fee. The I-20 is crucial when you enter the United States without which the DHS/CBP Officer will not admit you into the United States.  Ensure it is completed and signed by the school officials.
Step 2: Complete the Online Application form DS-160 Nonimmigrant Visa Application Form.
Step 3: Register For Visa Services and Pay the $160 Visa Processing Fee.  Visit our Visa Information Service website at http://Guyana.usvisa-info.com and register for visa services by clicking on the "Create Account" button.  Follow the steps outlined and print the two (2) deposit slips which must be presented at any branch of Scotiabank Guyana to make your application fee payment.  You will need this copy to schedule your appointment.
Step 4: Schedule Your Interview Appointment
Within two business days of paying your visa processing fee at Scotiabank Guyana, you will be able to schedule your visa appointment online at http://Guyana.usvisa-info.com.
Step 5: Attend Your Student Visa Interview at the U.S. Embassy
Appear at the U.S. Embassy for your interview when scheduled.  Be prepared to discuss your intent to depart the United States upon completion of the course of study and how you will pay for all educational, living, and travel costs.
Bring the following documents to the interview:
Passport
One 2×2 inch photo
Your visa application confirmation page
SEVIS Form I-20
Financial documents to prove ability to pay for the first year of study
Q:  When can I travel to the United States once my student visa is issued?
A:  DHS/CBP will allow you entry into the United States no more than 30 days prior to the start of your academic year.
Q:  What official resources are there to help me with this research?
A:  There are ample resources online.  Please check out the U.S. Embassy's official EducationUSA website to begin your process: https://educationusa.state.gov.
We also have "American Spots" at both the National Library and the University of Guyana Library where you can read more about the U.S. school application process.
To contact the EducationUSA program at the U.S. Embassy, please write to: PDGeorge@state.gov.
"Ask the Consul" from the U.S. Embassy Consular Section answers questions about U.S. immigration law and visa issues. If you have a general question about visa policy, please email it to us at AskGeorge@state.gov. We select questions every other week and publish the answers in Stabroek News.
Information about visas and travel can be viewed at https://gy.usembassy.gov/, http://travel.state.gov, and http://www.dhs.gov.
Applicants are strongly encouraged to prepare their own documents and avoid third-party advice.  Regulations change frequently and non-US government advisors frequently provide inadequate, incomplete and inaccurate information.
Other than the columns you see printed here, we aren't able to respond to questions sent to Ask the Consul. Please contact the Visa Information Service on telephone number 225-8732 or 703-439-2359 if you have procedural questions, or e-mail visageorge@state.gov  for case specific information.
Around the Web