A plot to assassinate the president? While there will always be those who disapprove of His Excellency, Brigadier (rtd) David Arthur Granger, such an allegation was disquieting. Despite the venom spewed by a few miscreants on social media, I never thought that it was a serious threat. But one never knows what happens behind many closed doors. Among family and friends people tend to express their true intentions. And evil can be beneath the facade of many who express goodwill.
Whether a person supports a government or not, the president should be respected as leader of the nation. Unless it is case where the president engages in the killing of his/her people or other deliberate wicked acts to cause immense suffering, the president should be valued for his position as leader of the land. After all, he does not represent only those who would have voted for him.
There have been times when some people would have declared that they had no president. After APNU and AFC lost the election in 2011, I observed several such declarations. And then in 2015,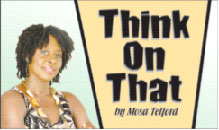 when the People's Progressive Party/Civic lost, some diehard supporters expressed the same sentiment.
It is no secret that traditionally mostly people of African descent would have supported the PNC, now merged with small parties such as WPA to become APNU, and the AFC, while mostly people of Indian descent would have supported the PPP/C. That is why the APNU+AFC coalition was such a beautiful promise, especially for young people, because it was set to bridge the gap; the beginning of an end to voting for race. And while there is no doubt that there was some success, when one looks at the broader picture, we cannot honestly say that we have broken the most of traditional patterns.
But whatever one's political affiliation is, a threat to assassinate the president is something that we should mourn and condemn collectively. But is it true? When the story came to light, one of my questions was: Why would anyone want to kill President Granger? As far as I know, he is not a tyrant even though his government has made some questionable decisions that have caused many to react negatively. He has not been president for that long, so it cannot be said that he has a long history of oppressing his people. Could it be a case of someone just not liking the president? Perhaps bitter because their choice was not elected to office in 2015? Perhaps feeling somewhat constrained because of orders executed by the president?
I looked at the interview on HGP TV Nightly News with the man who claimed he was asked to carry out the plot and was not convinced about the story. Why would the young man expose himself on national television? Fear? Integrity? A cry for help? If he had no experience in being an assassin, why would the mastermind of the alleged plot approach him? And when did this happen?
The young man revealed during the interview that the assassination was to take place before the president moved from where he was living. As far as I know, President Granger has not moved recently. Also, it was said that when the president moved, it would have been harder to target him because he would have an increased security presence around him. It is not hard to figure out that the young man had to have been referring to the period in 2015 just after the elections, before President Granger moved from his D'Urban Backlands residence. So why is this only coming to light now? And why was there a suggestion that this was a recent threat? Or were there several threats? Or is it that there is an ongoing threat? If in fact the initial threat occurred in 2015, why did the young man decide to speak out now?
It once again gave me the feeling that sometimes our reality in Guyana feels illusory; because of some harsh realities we are facing, we can easily delude ourselves into thinking that we are simply on the outside looking in–perhaps as a coping mechanism.
But sensational stories will always gain the attention of the masses until they slowly quiet or something else comes along.
When the Sean Hinds interviews were released, I was one of the people locked into the sequence of events and wondering what he was going to say next, who he was going to expose and who was going to be jailed. But then, there was silence and in the end, you realised he said nothing much and there was an anticlimactic end to the saga.
The story that broke about the "Pope" last year was another one of those sensational stories. Sex and scandal is always an attention-grabbing topic. But even though that story petered out after a few weeks, it is still making many of us giggle when we reminisce and it has been a gold mine for satire.
Within the last couple of months, prominent members of our society—mostly members of the former government—were arrested and taken to the Special Organised Crime Unit (SOCU) headquarters to be questioned about irregularities, like the sale of land at below market prices at Pradoville 2. When the news broke, many of us were once again forced to consider whether it was just another charade. Well, no one has gone to jail, although one former member of the government, Anil Nandlall, has now been charged, albeit with the larceny involving law reports. Perhaps, however, we must be patient and the fullness of things with reveal itself overtime.
The saga about the assassination plot became more complex as the days went by. One news agency reported that the alleged plotter was at a birthday party for Honorary Adviser Basil Blackman and President Granger was also there. This was subsequently denied. Elements within the police force were accused of being in cahoots with the plot to carry out the assassination. Another media outlet reported that the entire assassination plot was a hoax and that the accuser asked someone to lie on his behalf; to say that they witnessed when the proposal was made about assassinating the president. Other sources have revealed that the person who said he was instructed to lie is related to the businessman behind the alleged scheme. Then there was talk about the young man going into hiding.
All these events have left many of us with more questions than answers. The feelings of concern that many should have are replaced with thoughts about it all being a charade, with the truth somewhere in the muddle. It leaves one wondering if people are trying to cover up the truth or if it is just a distraction. If one is to believe that the entire episode was a hoax, does it mean that the young man is far removed from reality? But what is there to gain?  Why would he expose himself to tell such a tale? If the story is true, it reveals how deeply troubled we really are as a nation and it is frightening.
Around the Web