No sooner had President David Granger, in his address to the Fourth Annual State of the African Guyanese Forum at the Critchlow Labour College in August 2016, declared that his government intended to 'establish a Lands Commission in order to rectify the anomalies and resolve the controversies which, up to now surround thousands of hectares of communal lands which were purchased in the post-Emancipation Village Movement,' the Indian Action Committee (IAC) was on his case. 'The only agency that is legally authorized to deal with land and land issues,' that body claimed, 'is the Guyana Lands and Surveys Commission (GLSC), which was established by an act of Parliament.'
The IAC insisted that the 'anomalies' and 'controversies' of which the president spoke should be fully explained to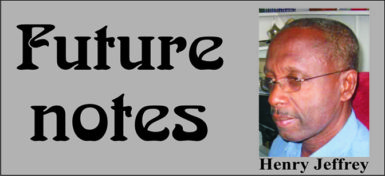 the Guyanese people before any attempt is made to set up an agency parallel to the GLSC. It further insisted that any land commission independent of the GLSC must not interfere with the latter's work, must be advisory in nature, multi-ethnic and have representatives from civil society, trade unions and religious bodies. Further, 'such a communal Lands Commission must not be a political vehicle that only responds to demands from Afro-centric organizations and commentators.'
Whatever the status of the IAC, it was stating what was essentially the PPP/C's traditional position on this issue. That position was well articulated by PPP/C MP, Mr. Moses Nagamootoo, in his presentation on the motion moved by Ms Deborah Backer in July 2007 to mark the bicentenary of the abolition of the African Slave Trade. All sides in the Assembly agreed that Africans have made exceptional contributions to the development of Guyana that should have long been properly recognised by parliament, that there is need for reparation to be paid and that there are numerous domestic land rights issues that need to be urgently resolved. But they broke lance over who should pay the reparation, the scope of African land rights, whether a commission was necessary or existing laws were sufficient to the task.
Mr. Nagamootoo claimed that the best way to pay tribute to the Africans was 'to join with … the universal body of opinion and conviction that those who had perpetrated this wrong have a moral responsibility to right the wrong.' The domestic issues having to do with ancestral land rights, etc. should be left 'outside of this Motion to be dealt with at another time'. He asked, 'Why do you need to go by way of a Commission if there is an existing mechanism?'
However, the saga does not end there, for during the debate AFC MP, Mr. Raphael Trotman, made – as was the AFC's wont to do in those days – an attempt to square the circle in which the PPP/C and the PNCR found themselves by claiming that, 'it pains me to know we are still fighting each other. … I will be the first to say that we should have a land commission looking at the entire issue of lands. … I see nothing wrong with the Motion being in two parts: one that says let us have a Land commission. … I know our Indigenous brothers and sisters also have land issues that they may wish to bring to such a Commission.'
We now know that Mr. Trotman's claim to 'know' what the indigenous people want was false, but we can justifiably conclude that the government was aware that there would be substantial opposition to the formation of a commission to deal only with the African land issue and had the formulation of Mr. Trotman close at hand. It is thus not difficult to see how the suboptimal decision, which coupled African and Amerindian land issues, gained traction!
The contemporary demand for the government to intervene in the land issue has quite a few aspects, not all of which are specific to Africans. But specific to Africans are issues having to do with the legal and structural reform of the lands that were bought by them in the immediate post-independence period, i.e. ancestral lands, and the claim for land as part of reparatory justice for the evil that was slavery. Some might not without some justification believe that partitioning and solving some of these issues would make it more difficult to solve those aspects that would require a substantial level of national consensus.  Nonetheless, I stand with those who hold that waiting for a holistic solution might mean waiting for a very long time while many villagers are craving immediate solutions.
Only last Sunday, claiming that some villages on the West Coast of Berbice are at a standstill because the legal and structural situation is in chaos, Mr. Clifford Stanley proposed what on the face of them appear to me eminently sensible solutions. '1: the agricultural lands in these villages should be surveyed/measured in their current north to south alignment to determine the acreages owned by each proprietor and then 2: these lands should be turned around i.e.: given an east to west alignment along the entire width of the village and then be returned to the proprietor in this new alignment with the necessary title' (SN: 30/04/2017). Many other villages face similar problems. I come from Beterverwagting and casual discussions suggest that the problems are myriad and have led to various allegations of skullduggery.
During the parliamentary debate mentioned above, many speakers agreed that legal and other mechanisms now exist to accomplish the kind of restructuring that Mr. Stanley is demanding. Indeed, he claimed that this 'is absolutely necessary land reform and the MMA-ADA should be doing it. Indeed the MMA-ADA has done such realignment of lands in other villages on the WCB where the land holdings and the D&I system were parallel to each other.'
Furthermore, the contributions of both Messrs. Nagamootoo and Trotman suggest that such mechanisms exist, and learned counsel and former Speaker of the National Assembly, Ralph Ramkarran, has said that 'The Ramotar government in August 2013 resolved similar, but more recent, problems of residents of Bath Village, Berbice.… The President found $46 million for the process of declaring a registration area, surveying and granting titles. A similar solution is available for African lands' (SN: 04/09/2016).
Thus, whatever the political fallout and/or institutional constraints the regime may have created for itself, it owes it to all affected people on the coast, but particularly its African constituents, to so organise its business to immediately and urgently act so that, as Mr. Stanley stated, 'the people in these villages can get a shot at modernity.'