The famous Dutch surrealist Hieronymus Bosch, "the creator of devils," left behind only a small but genius body of deeply original work crammed with disturbing symbolism. The 25 or so priceless paintings, in a dwindling list definitely attributed to him during the Renaissance are moralistic masterpieces from a magical mind overrun with manic monsters. Nothing is as it first seems, so that in one bizarre 15th century installation the surgeon performing a craniotomy wears a funny funnel hat and makes an incision from which a flower sprouts, watched by a bored woman robed like a nun, but with a book resting on her head.
Known in short as "The Cutting of the Stone" the allegorical oil on oak panel now in the Prado Museum, Spain,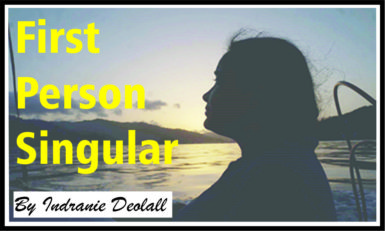 captures the then widespread superstition associating madness and idiocy with an object lodged in the body, particularly the brain, hence the term, "the stone of folly" and attempts at rigorous purging and extraction. A respectable, married, devoted Roman Catholic, Bosch is distinguished for his wild imaginings and religious depictions of corrupt humanity, the allure of wicked temptations and all too vivid concepts of heaven and hell.
Inspiring many and much including a Canadian animated feature of the same title "The Stone of Folly," the Gothic calligraphic caption in the Bosch composition, "Master, rid me of this stone quickly. My name is Lubbert Das" referring to the stereotypical simpleton who is the hapless tied-up patient subject, has won admiration from musicians to fantasy computer gamers with the MSX selection "Don't Cock it Up" using the satirical piece for its box art and the Dutch Black Metal band, Lubbert Das adopting the label. George Lucas has even cited Bosch as the inspiration for the aliens in the Star Wars franchise.
The oldest form of neurosurgery, trepanation, or trephination is derived from the Greek word "trypanon" meaning "to bore" after the fire drill or fire stick, an augur in antiquity turned by a hand or with a string. Prehistoric cave paintings show skull trepanations performed with archaic stone tools, and through the ages these operations have alleviated "demons" and bad spirits that manifested as severe headaches, seizures and mental illness. Drugs such as alcohol, opium and coca leaves in ancient Peru acted as natural anaesthetics.
A traditional medieval sign of evil-doing or alchemy was the empty tree trunk. Bosch's visions continue to haunt us five centuries on, including in the monstrous drug trade where creativity is cunning, deception rules and conscience is absent. Just days ago the Customs Anti-Narcotic Unit (CANU) confirmed another bust of over 84 kilograms of cocaine worth $550M carefully concealed in hollows within dressed lumber destined for export to the United States (US). Timber is frequently used by native drug traffickers in transshipments.
Officials had to resort to the modern version of the "trypanon" to drill into pallets of 1×6 wood pieces laden in a truck at the Zeelugt, East Bank Essequibo premises of Akeem Mohamed. "The said search revealed cocaine found in random boards scattered among genuine boards in each pallet, each of the compromised boards had a dug out cavity with the vacuum sealed plastic packets containing cocaine pasted therein," a CANU statement said. As yet there is no word on how it got in and where the drug originated and whether it may have been Peru, Colombia or another South American supplier. Guyana is among 14 Caricom (Caribbean Community) countries recently listed as "major money laundering" nations in the 2017 International Narcotics Control Strategy Report (INCSR) with the primary sources believed to be narcotics trafficking and corruption.
With three men still in custody including race car driver Nazim Gafoor and his father Tazim, the authorities are looking for well-known biker, Stephen Vieira who is listed on documents as a representative for the shipper Naraine Lall, also a wanted man but supposedly out of the jurisdiction. The vehicle was hired to pick up and transport the lumber from Lall's Sawmill at Lookout, East Bank Essequibo to a Georgetown wharf.
Stabroek News reported it is not Tazim Gafoor's first brush with the law as he was before the court in 2016 charged for his role in another drug matter. The elder Gafoor was held for attempting to pervert the course of justice, following the nine kilos cocaine find in frozen fish at the Cheddi Jagan International Airport in which two siblings Shafaur Alli and Lazeena Imrazi were charged with possession for the purpose of trafficking and remanded. Gafoor had allegedly tried to get the drugs released during a telephone call to a police rank.
Last June, Police Prosecutor Deniro Jones objected to bail being granted to the three but Gafoor secured his in the sum of $200 000 after Attorney Glenn Hanoman argued that his client was in police custody for days, for an offence that is bailable.
Jones' objection was based on the gravity of the offence. According to Jones, Gafoor is one of the masterminds behind several shipments of illegal narcotics from Guyana and he told the court that bail should not be granted because he is fearful that the defendant may influence witnesses in the matter. Jones also explained that the police caught Gafoor during a sting operation noting that investigations are ongoing, SN said.
Nearly 360 kilos of cocaine valued US$9M were snagged in a 2013 container of hollowed-out logs set for Holland in a Georgetown shipment from the Dutch-owned Demerara Timbers Limited (DTL). The year before, Canadian officials arrested eight and seized 170 kilos of cocaine, hidden in wooden pallets used to transport food comprising sauces, seasonings and pasta in another container from Guyana. In 2011, Jamaican Customs workers stumbled across five bags containing 123 kilos of cocaine, with a street value of $700 million, among timber on the M.V Vega Azurit. Over the years, Guyanese were charged and convicted in Barbados following the haul of 119 kilos of cocaine and 91 kilos of cannabis in a lumber consignment. Cocaine has been hidden in any and everything ranging from soap and curry powder, to an endless variety of Guyanese vegetables, fruits and edibles imaginable including drinking straws made to look like pasta and packets of Kerrygold powder milk, fish food and glue, shoes, wigs, luggage handles, Bibles, underwear, medicine…
Like Lubbert Das, Guyanese smugglers trying to transport their illicit goods through John F. Kennedy (JFK) and Newark Liberty International Airports go for the eclectic, with the U.S. Customs and Border Protection agency detecting pounds of cocaine in the soles and heels of footwear packed in luggage. This March, a Georgetown beautician, Delshana Christopher received 15 months instead of a US$15 000 pay-off for carrying just over five kilos of cocaine from Barbados to Atlanta secreted in nine pairs of shoes among a set of 14 stored in her bags. Another countryman "was stopped in his tracks" before his four compromised pairs of running boots could hit the pavements, media reports indicated.
Girdles and undergarments worn by women are popular for stuffing with pounds of the powder. A man presented transparent rum bottles saturated with US$310,000 worth of cocaine in an unusually thick solution, while mule Godfrey Cassius claimed he was completely unaware of any drugs when he failed dessert with his eight bags of "Champion" custard powder, which offered 18 pounds of a strong chemical odour estimated at US$300,000. Yet he collected US$5,000 to bring the suitcase into the US.
Only last month, Jermaine Smartt failed to live up to his surname and proved anything but, confessing to collecting US$3 500 for smuggling cocaine by swallowing 39 pellets filled with the narcotic. All but two were excreted when agents checked his room – and soiled strainer – at the JFK Inn. Few are immune to the lure of fast money, with the procession featuring former Health Minister, Dr Noel Blackman hauled off a one-way flight to Guyana and finally imprisoned by a New York Court a week ago for 50 months and three years of supervised release for conspiracy to distribute oxycodone, a controlled substance. He was also ordered to forfeit US$536,200 in illegal proceeds.
"Blackman violated his professional oath to put his patients' legitimate medical needs first, and instead chose to line his pockets with the proceeds of sales from oxycodone, which has ravaged communities in New York City and on Long Island," Acting United States Attorney for the Eastern District of New York, Bridget M Rohde, stated. Pointing out that Blackman displayed little regard for the patients who frequented the "pain management" clinics he operated, she stressed he was motivated by "greed despite a salary averaging approximately US$250,000 per year between 2004 and 2014 and despite having substantial assets with a combined net worth of more than US$1.5 million." He admitted some of the persons were "addicted" to the painkiller yet he issued nearly 2 500 prescriptions for more than 365,000 pills.
One of the most tragic local cases in keeping with the dark imagery of Bosch, occurred in 2014 when a couple, their younger son and a family friend died after unwittingly drinking from a bottle of a cocaine-tainted SSS Tonic thinking it was the safe iron and multivitamins supplement. Former army officer Alex Blair, 40, his reputed wife, hairdresser Simone Price, 36, their son, Jahaquel Blair, 6, a student and Natasha George, 36, sampled the deadly brew left at their home by Deon Layne, Police said. Layne had brought the sealed concoction for a visitor to take back to his girlfriend in the US but she did not carry the items. He was freed due to insufficient evidence. It was another nightmarish end to the never-ending trail of misery that stalks the macabre white lady.
ID cites the Rolling Stones' Keith Richards' epithet of "mad, bad, and dangerous to know" which he blames for contributing to him becoming "stoned."  Following a fall he was trepanned by doctors in New Zealand and remarked that "I left half my brain there."
Comments
Since the festival of Christmas commands a pre-eminent position – of observance and celebration – on Guyana's Annual Calendar of National Events, I thought I'd pen a few lines to provoke thought and meditation relevant to the "Real Reason for the Season".

To mark the anniversary of Martin Carter's passing on December 13, 1997, Gemma Robinson looks at Carter's Poems of Succession, published 40 years ago this year.
By Naicelis Rozema-Elkins It is about time, past due in fact, that the problem of sexual assault by teachers in our school system is addressed.

Focus on Guyana's National Budget 2018 represents the twenty-eighth edition of this Ram & McRae annual publication which highlights, reviews and comments on the major issues surrounding and raised in the National Budget.

By Mark Leonard LONDON – Over the last few weeks, media around the world have been saturated with stories about how technology is destroying politics.